Bye bye holidays, hello Term 2!
We have put together a list of some local activities for pre-schoolers, primary school students, tweens, teenagers/secondary school kids – in other words something for everyone.
---
Kumon Lane Cove
At Kumon, we personalise each student's program, right from the beginning. Students begin study at a level that allows them to build self-confidence from day one, and progress according to their ability rather than their age. Over time, our students develop the study habits, attitude and skills that will allow them to study advanced material confidently and independently.
Kumon has operated in Lane Cove for over 30 years, and is run by local mum (and ex-Kumon Student) Sheryl Lee. We are constantly adjusting our centre to ensure the safety of our students, staff and the local community. Families can study with us in person, online, or via correspondence – choose the system that suits your family best!
Find out more about the Kumon Method of Learning by watching our introductory video (kumonglobal.com/kumon-a-foundation-for-the-future/) or booking an Orientation Meeting directly with Sheryl at [email protected].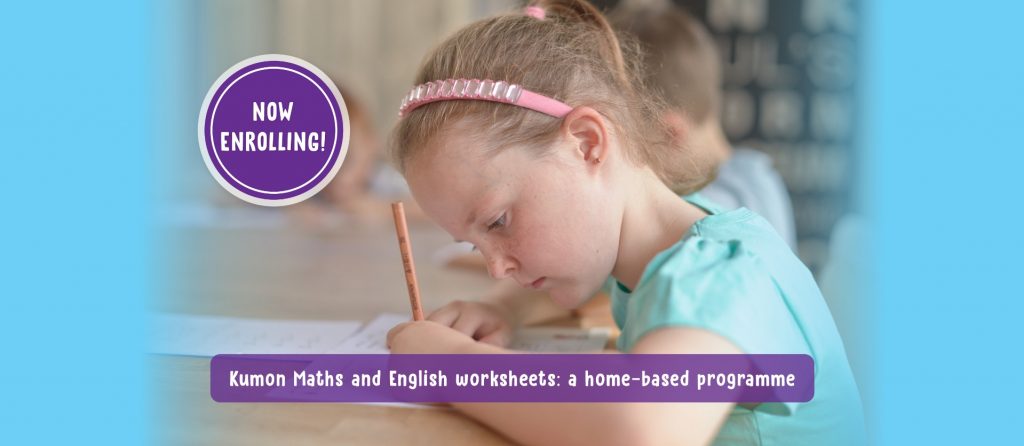 ---
Learning With Confidence is all about connecting the right tutor for your HSC child.   Their intensive, individualised approach helps their tutors to get the best out of every student. LWC has a proven track record in the improvement of assessment scores. They attribute their success with their focus on holistic care. Happy, well-prepared and confident students will naturally achieve their best with minimal worry or anxiety.  LWC provides tutors for students from primary to HSC level.  Their HSC students have seen some great results and this is one area that is their speciality.
---
Come join our fun and enriching creating writing classes for kids! These classes are designed to help young writers develop their skills, improve their confidence and use their imaginations in a supportive environment. Every workshop is small in size, big in heart and packed with enjoyable activities.
---

River Road Tennis
River Road Tennis offers the Hot Shot Programme from kids starting from 3 years old.  They also have squads, elite squads, and private coaching sessions. Hot Shots Tennis is a national Tennis Australia program that utilises modified courts and tennis balls to allow kids of all ages and skill level to play the game. Children are separated into appropriate level groups and receive coaching from our team of professionals as well as an introduction to match play!
There is also a complimentary bus pick up service after school available for weekday classes from a selection of local public schools. See website for details
River Road Tennis offer private lessons between 6:30am – 9pm during the week and 6:30am – 6pm on the weekends. Not sure what you need? They offer FREE TENNIS, this is for new players and involves a 15 minute interview hit with a coach It enables you to come and have a look at the club, and for one of our coaches to assess your ability in an informal and relaxed environment, and then suggest which program would be most suitable for you. They will also give you a few tips along the way!
Time:  Varies see website
Address: River Road Tennis Centre, 180 River Road, Lane Cove NSW 2066
Book Here: Bookings – Book online via Direct Debit
Phone: (02) 9428 3336
Email: [email protected]
Website: www.riverroadtenniscentre.com.au
Facebook: @riverroadtenniscentre
Instagram: @tennisworldlanecove

---
Lane Cove Golf
Junior Classes
The Lane Cove Golf Course Junior Golf Program is for children wanting to learn to play the game of golf in a safe and friendly environment. The program revolves around the young golfers having fun, whilst improving their skills in structured and simplistic lessons.

Rates
Lessons are conducted during school terms, with payment due prior to the program commencing $185 for 10 week term
Numbers
Maximum 8 children per coach
Bookings/Registration
Call 9428 1316 to register and confirm all times and bookings.
---
Philotimo Freestyle Jujitsu is a small, women-focused martial arts school in Hunters Hill.
Our classes are small, with high instructor-to-student ratios, and we are committed to educating women and girls about the values and benefits of learning self defence.
Our students come from a wide variety of culturally and linguistically diverse backgrounds. Alongside our regular programs we run special classes for women who have experienced domestic and intimate partner violence. Learning jujitsu is empowering and will totally change the way you feel about yourself.
TERM 2 SPECIAL PROGRAM – SIX WEEK INTRODUCTION TO JUJITSU 
From May 18 – June 24, Girls 7 – 11yrs old can train twice a week for six weeks and get a crash course in basic self-defence skills – our special price includes uniform, training fees, insurance & club membership. Book now and discover the ways Jujitsu will empower your daughter – you can always bring a friend too!

Full timetable via our website and free trial lessons on the first Monday of the month.
---
We have Covid safe policy and cleaning procedures. Our baby and child development classes are developed specifically to enhance your child and their learning. Spend some quality time with your child learning with them. Our gyms are specifically designed for little ones and being cleaned after every lesson. Class sizes are limited due to Covid19.
Operating in Australia for over 30 years, you are supporting a local small business while having fun with your child. Join today!!!
GymbaROO is the ideal activity to do with your child. It's a great way to bond with your child as they enjoy stimulating activities which will enhance their development. Christine Staniforth is the owner of Lane Cove & Greenwich GymbaROO and BabyROO.  She is well known to Lane Cove mums and dads as so many of them have enrolled their children in a GymbaROO classes.  Read more here.
Time: Please see website for timetable Lane Cove and Greenwich (online classes also available)
Address: Monday, Tuesday Gymbaroo – 19 Rosenthal Ave
Lane Cove NSW (behind Post Office).  Park in The Canopy across the road (free parking for three hours). Wednesday, Friday – 6 Greendale St Greenwich NSW
Book Here: Enrol Here 
Email: [email protected]
Website: www.gymbaroolanecove.com
Facebook: https://www.facebook.com/LaneCoveandGreenwich/


---
Kinder Sports is a introductory level multidisciplinary sports, exercise and literacy program. The program is designed to increase each child's understanding and involvement in physical activity by concentrating on the development of fundamental gross motor-skills. The program incorporates an educational component to develop each child's understanding of shapes, colours, numbers and the alphabet through participation in our fun skills and games.
Locations
Tuesday & Thursday
Club Willoughby, 26 Crabbes Ave, Willoughby.
Wednesday
Longueville Sports Club, corner of Kenneth Street and River Road, Longueville.
Friday
Lane Cove Bowling Club, 151 Burns Bay Rd, Lane Cove.
Class Times
9:15am to 10:00am
10:15am to 11:00am
11:15am to 12:00pm*
*When numbers allow, contact us if you're interested.
FREE Trial class: Click here to arrange.
Mid term enrollments: Pay $22 per remaining class. Request price on registration.
Cost: $220.
Time: As Above. 45min classes
Address: Lane Cove and Willoughby
Book here: littlelegends.net.au
Email: enquiry@littlelegends.net.au
Website: littlelegends.net.au

---
Lane Cove Taekwondo
Imagine a club that offers lessons on Goals, Discipline and Leadership and helps you implement these qualities into everyday life. At Lane Cove Taekwondo, we don't just focus on developing physical strength, but emotional strength. You will be proud. You will try new things. You will persist in the face of fear and doubt. You will practise.  The studio is located at 9 Birdwood Avenue Lane Cove (Shops 5 and 6) – just near The Canopy parking – 3 hours free parking.
You will discipline yourself. You will start to make conscious choices about nutrition, strengthening, stretching and rest. You will set goals and you will achieve them.
Lane Cove Taekwondo is so much more than kick, punch, block – we present an active, exciting and powerful martial arts experience for the whole family.
Date and Time for Term 4:  Please see website for timetable
Address: 9 Birdwood Avenue Lane Cove (shops 5 and 6)
Book Here: Email us to book now
Email: [email protected]
Website: www.lanecovetaekwondo.com.au
Facebook: www.facebook.com/lanecovetkd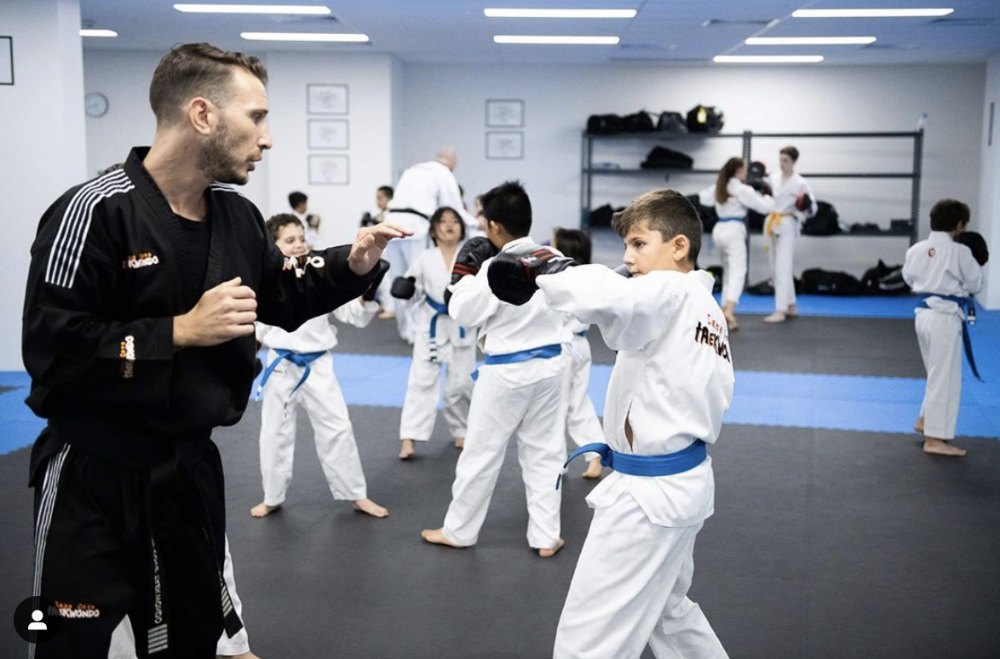 ---
Lane Cove Dance classes fill up quickly so book now to ensure you obtain the time and lessons you want.
Lane Cove Dance Academy
Lane Cove & Roseville Dance Academies has loved being back in the studio for Term 1!
Come and dance with them at Lane Cove Dance Academy for Term 2.
Lane Cove Dance Academy offers classes for 3 year olds upwards (boys and girls) in Cecchetti classical ballet, jazz, hip-hop, tap, acrobatics and contemporary dance.

---
Dance Sensation
Dance Sensation is a dance community that has grown for over 20 years with studios in Lane Cove, Ermington and Lindfield East. Enjoy fun classes with engaging teachers who will encourage and challenge you. Styles include Funky Jazz/Hip Hop, Ballet, Pointe, Contemporary/Lyrical, Tap, Acro dance, Boys Breakdance/Hip Hop, and Musical Theatre. Dance Sensation offers affordable classes with great term discounts for families and students attending multiple classes.
Dance Sensation is a strong supporter of age-appropriate choreography and music. Dance Sensation offers a space to build encouraging friendships and to learn life skills together at whatever age – from twirling toddlers all the way up to adults leaping their way through the wide range of adult classes on offer!
Dance Sensation continues to offer the popular READY SET DANCE classes for 2-5yr olds, which are perfect for building co-ordination and confidence in young dancers!
READY SET DANCE is a one-hour combo class including Jazz, Tap, Hip Hop, Singing, Music and a whole lot of fun!
READY SET BALLET is a 30-minute Ballet class with the same magical formula as READY SET DANCE.
Get ready for READY SET DANCE to take over your living room with Nick Jr's READY SET DANCE show. Once your kids see Twirl and Freeze dancing on TV they will definitely want to join in the fun and get involved in Dance Sensation's READY SET DANCE.
Classes: See Website for classes for every dancer
Address: 2/706 Mowbray Rd W, Lane Cove North NSW 2066
Phone: (02) 8591 2269
Facebook Page: Dance Sensation
Instagram: Dance Sensation
Website: http://dancesensation.com.au/
---
Red Shoes Dance
At Red Shoes Dance our aim is to excite, encourage and enrich each child – nurturing  individual qualities while developing confidence and a sense of community.
Under the personal guidance of Director Erica Sykes, creativity is fostered, team work is supported and a sense of achievement is fulfilled.
Nestled in a peaceful corner of Lane Cove, our boutique ballet and dance school has had the privilege of inspiring many young dancers for over 30 years.
Our Little Steps classes – specially tailored for 3 to 5 year olds – are the perfect introduction for your child to the magical world of dance.
We also offer classes in RAD Classical Ballet, Jazz, Tap and Contemporary for all levels – from tiny tots to teens, from beginner to advanced.
Contact us to find out more about our exciting dance programs. Enrolments are open now!
Ages: 3 and above
Address: 2 Osborne Place, Lane Cove
Online Bookings: Enrolment Form – click here
Facebook: RedShoesDanceSydney
Website: redshoesdance.com.au
Email: [email protected]
Phone: 0408 486 818
BBDS accepts both Active & Creative Kids vouchers!
---
---
Does your child play a musical instrument? Did you know we have a music store in Lane Cove?  ITC has a child who plays a musical instrument and shopping local has saved me so much time (as you are always told that they need new reeds or music 24 hours before they are actually needed).  Syrinx Music (previously known as Lane Cove Music Supplies) is located in Central Arcade on the First Floor.  Just call Derek and he will organise sheet music, instruments, reeds, music stands are much more.  The convenience factor is HUGE.
Contact Details
Address: Shop 18, 105-108 Longueville Road, Lane Cove NSW 2066
Email:  Derek Galloway Director
Phone:(02) 9420 4499
Mobile: 0450 045 753
Website:  www.syrinxmusic.com
Facebook: @syrinx
---
Dance Sensation – Musical Theatre Classes
Ever wanted to be Annie or Oliver or Maria von Trapp? Ever dreamt of being on X Factor or simply just want to be able to hold a note? Everybody can sing, it's just a matter of training you voice, just as you would train to learn how to dance! Our Musical Theatre classes consist of Drama and Singing techniques with basic movement also included. There will be a range of singing and acting styles, theatre sports and a never ending list of musicals to play with!
Address: 2/706 Mowbray Rd W, Lane Cove North NSW 2066
Mobile: 0417 044 510
Facebook Page: Dance Sensation
Instagram: Dance Sensation
Website: http://dancesensation.com.au/
Gallery Lane Cove + Creative Spaces runs art workshops during Term after school.  It is particularly easy for kids who are at Lane Cove Public and St Michaels to walk the Gallery Lane Cove after school.  Below is just a sample of some of their workshops.
Contact Details
Address:  164 Longueville Road NSW (opposite the Library)
Phone: 9428 4898
Website: www.gallerylanecove.com.au
Email:  [email protected]
Facebook: @gallerylanecove
---
Contact Details
Phone:  Kate on 0403 964 075
Email: [email protected]
Website: www.empower360fitness.com.au
Facebook: @empower360fitness
Instagram: @empower360fitness

Back to School Activity Related Retailers
Hidden at the Rosenthal Car park end of Atrium Plaza, Ballet Stuff stocks very reasonable priced dance and gym gear.  Their Best Seller Ballet Pack – which includes shoes, leotard, tights & skirt – is a really affordable way to get the entire outfit. This pack contains premium quality dancewear drastically cheaper than you will find in any retail outlet.  Ballestuff is located in Lane Cove in the Atrium Arcade – enter via Rosenthal Lane (just down from Birdwood Cafe).
---
Giggle Me Pink has a range of Back to School 'Girl Style' accessories, along with a selection of dance wear and accessories for those budding ballerina's.
---
JumpingClay Australia
With all the fun of Playdough and the step by step instructions of Lego, JumpingClay makes the perfect children's gift this Christmas.
Unique and educational, we guarantee any child aged between 3-10 will have hours of fun whilst creating long-lasting keepsakes and enhancing fine motor skills.
Give your child a chance to make their own toy. JumpingClay Australia promotes learning through play and offers unique modelling products, suitable for children aged between 3 -10.
Check out Jumping Clay's 20% sale off all products; prices start from $11.99.
---

Eye Test
It is a good idea to get your child's eyes tested for start of the school term (particularly if you or your partner wear glasses).  Eyes 4 You is the place to go.
---
Apple Dental
If you or your child is playing sport, make sure you invest in a Mouth Guard.
Did you know more than 5 million teeth are knocked out during sporting activities every year? What is even worse is that it's estimated between 30% and 50% of these injuries could have been prevented or would have been less severe had a mouthguard been worn.
Find out more here about mouthguards from www.appledental.com.au
---
Lane Cove Family Dental
The first "regular" dental visit should be just after your child's second birthday. The first dental visit is usually short and involves very little treatment. We may ask you to sit in the dental chair and hold your child during the examination.
We will gently examine your child's teeth and gums. X-rays may be taken (to reveal decay and check on the progress of your child's permanent teeth under the gums). We may clean your child's teeth and apply topical fluoride to help protect the teeth against decay. We will make sure your child is receiving adequate fluoride at home. Most important of all, we will review with you how to clean and care for your child's teeth.
Open Late nights and Weekends. You can contact us on  Lane Cove Family Dentist Phone Number 02-9418-6102  (BUSINESS   & AFTER HOURS)  or email us at  [email protected] . For online booking, please click here.
---
In the Cove is In the Know and you could be as well…