Welcome to our Lane Cove Business Round-Up for April 2021.  This article tells you about new businesses, renovations, refurbishments, and businesses that support ITC by becoming part of our Local Business Directory.
Opened
Mama Hong's Vietnamese is open in the Lane Cove Village.  They are only open during the day.  The reviews have all been very positive.  You can read the reviews here.
The Shell Station on Burns Bay Road has been rebranded from Coles Express to OTR.  It is still a Shell Service Station, just a different operator.
Sisters Not Twins, brow and lash salon, has opened at the Riverview Shops (just near Bliss Hair and Body).  Erin, the owner, told ITC the following:
"My name is Erin, and I run Sisters, not Twins Brows and Lashes. I've been working in Willoughby for the past year and I am very excited to announce that I have moved and opened up a boutique salon in Riverview.
I love nothing more than to create a space where you can leave your worries at the front door and know that you are in good hands. If you've been searching for someone who truly cares about giving you the brows and lashes you've always wanted, then please get in touch!
**Booking links via Facebook and Instagram, or feel free to contact me directly via email or phone**"
Phone: 0420614372
Email: [email protected]
Facebook: @SistersnotTwins.BrowsandLashes
Instagram: _sisters.not.twins_
Perin Legal
Perin Legal, a boutique law practice specialising in Children's Law, Criminal Law and Family Law, with a focus on representing and defending children, young people and families, has opened in Lane Cove.
The Principal is Gloria Perin.  Her professional experiences identified that a boutique legal practice specialising in defending young people and families was needed; particularly on the Lower North Shore.
Prior to entering the legal profession, Gloria Perin worked as a high school teacher with at-risk students and their families. This experience furnished Gloria with valuable insights into the complex home environments in which many children, young people and families co-exist. Gloria came to understand and respect the difficulties and tensions they face, which sometimes results in the breakdown of the family unit or requires the intervention of the Police.
Since Gloria's admission, she has worked for a variety of private practices. She has gained
a reputation for being a fearless and passionate lawyer due to my successful representation of people across a range of matters at the Children's Court, Local Court, District Court, Family Court, Federal Circuit Court, Supreme Court of NSW and the High Court of Australia.
Legal Services
Children's Law
Criminal Law & Appeals
Domestic Violence – ADVO's & APVO's
Family Law
Traffic Matters & Appeals
For a Free Legal Case Assessment Click Here 

Opening Soon
We mentioned in our last Business Round Up that
Chatime Australia
was coming to Lane Cove.  We now been advised that they will open on 5 June 2021.
According to their Website:
"In 2005, Henry founded the very first Chatime in Taiwan, with a commitment to quality ingredients and mix-ins and a flair for innovative flavour combinations, he set out to brew nothing but the very best iced teas.
Today Chatime is the fastest growing iced tea franchise in Australia. There are over 120 Chatime T-Breweries – all in just 10 years. That means even more Australians get the chance to try our fabulous and flavoursome creations."
They have taken over the Super Mix Juicery in the Lane Cove Plaza (near La Piazza) and will be fitting it out soon. They are on the lookout for staff.
Birdwood Lane Cellars
by the, Little Red Robin Team, will be opening very soon.  They will be offering "Boutique wines from around the world for you to take home to enjoy or gift." They are located in the arcade near MBE Lane Cove (and not far from Crust Pizza).
Mergers
You may have seen the changes to the exterior signage at Ray White Lane Cove's office. Belle Property Lane Cove released the following statement:
"Belle Property Lane Cove's Principals Simon Harrison, James Bennett & Ramsy Batshon are proud to announce the longstanding Ray White Lane Cove real estate office is joining Belle Property.
This collaboration means we will now have the most experienced real estate team on the Lower North Shore and we will be even better placed to help you achieve your property goals.
Buying, selling or leasing – for the absolute best advice, it will pay to speak with the market leaders."
Closed
A few weeks ago, the Art Gallery near Dymocks closed.
Elysium Hairdressers on Longueville Road has closed.
Travel Crafters, who were located upstairs in the Lane Cove Village Shopping Mall, have closed.
Adam Larissa (a Lane Cove institution) will close on 28th May 2020. Read more about them here.
Restaurant and Catering News
Little Red Robin will be changing from a degustiation menu to a new modern Italian dining experience. They released the following statement:
Little Red Robin in mid-June, we will debut a brand-new look  with a new modern Italian dining experience offering a selection of delicious Italian inspired dishes PLUS a refreshed and more relaxed dining room & bar, ALL with the same quality service you have come to expect at Little Red Robin.
Think modern Italian dishes with lots of tasty starters, in-house-made fresh pasta, mains & delicious desserts with dishes you'll be familiar with and some new and unique dishes you'll discover, with regular menu updates based on seasonality.
Plus, with our ethos of excellent quality products, we will continue to work with our same top-quality suppliers and continue to support ethical & sustainable farming practices as well.  Expect the same excellent service, same skilled team, same extensive wine list (with a little more focus on Italian wines!) plus the same quality produce, just a more relaxed dining experience with lots of Italian vibes and fun!
You're going to LOVE it.
To celebrate and farewell our wonderful modern degustation dining experience, between Wednesday 12th of May and Saturday the 29th May, we will be offering an exclusive degustation only dining option from Wed to Sat with bookings available at 6 pm and 8.15 pm.
Book Now!  If you have been wanting to try our modern contemporary degustation dining (or you're a regular and LOVE it), make sure you get in before the 29th May to experience this before it's wrapped up to make way for our new direction.  $95 per person with matching beverage pairing add on. It's a true journey of culinary delights."
Little Red Robin will be closed for refurbishment from 30th May and reopening 18th June.
The Alcott
The Alcott has finished their kitchen renovations and has released their new menu.  Find out more here.
The Longueville Sporting Club (aka The Diddy)
The Diddy has finished their kitchen renovations, and a new bistro operator, Lusso Kitchens. has been appointed.  The bistro is now open from Tuesday night to Sunday Night.  Find out more here.
The Boujee Boards
The Boujee Boards is a NEW luxury grazing board business. Started by a Lane Cove local, Lily ensures each board is created to high standards with divine fresh produce. The Boujee Boards cater for all occasions, small or large. Their 1 Metre grazing board is an essential "WOW" factor for your event!
They are giving Lane Cove Locals $10 off your first order. Mention the code: COVE10 when ordering via email or DM.
Milestones
Businesses We Just Found Out About
Lane Cove Local Leigh Carolan is the owner of Detoxavibe at the lifting and boxing gym located in Artarmon called Lift & Box.  She told ITC that she runs a ladies circuit class that aims to improve your fitness and toning. All fitness levels welcome. Every Wednesday 6 -7 pm.  For more info contact [email protected].
Lift & Box is a unique training facility incorporating Weights Training and Boxing in a fun, addictive, circuit system that gets great results! Learn technical boxing skills, improve your general fitness and be a part of a vibrant social group. Gain that extra edge with their Personal Trainers, Sparring sessions or join the new Boxing Fitness class. They now include a new Ladies Lift & Box class and also Youth Wrestling. Men and women of all ages and fitness levels welcome. @liftandboxhq  www.liftbox.com.au  e: [email protected] t: 0414 091 078
Dani Bartholomeusz of Meusz Interiors is a Riverview local, and an interior designer specialising in interior decoration and styling.   Dani was recently featured on The Interior Addict – read the article here.
Dani told ITC:
"Whether home to you is a large family house or a one-bedroom apartment, I am here to help you create affordable, beautiful and inspiring spaces.
I adapt to all interior styles and work closely with you to ensure that your home reflects your own personal taste.
Perhaps you are a busy professional or a time-poor family, and you don't have the time to create a beautifully decorated home.
You may be planning a renovation or new build and need a professional to help select all the finishes and fixtures.
You have had the same furniture and decor for decades, and your home needs a complete update.
Maybe you simply want to refresh your living room.
Let Meusz Interiors help you find the interior style that is unique to you, and then bring it to life!"
Website: meuszinteriors.com.au
Instagram: meusz_interiors
Facebook:Facebook_meusz_interiors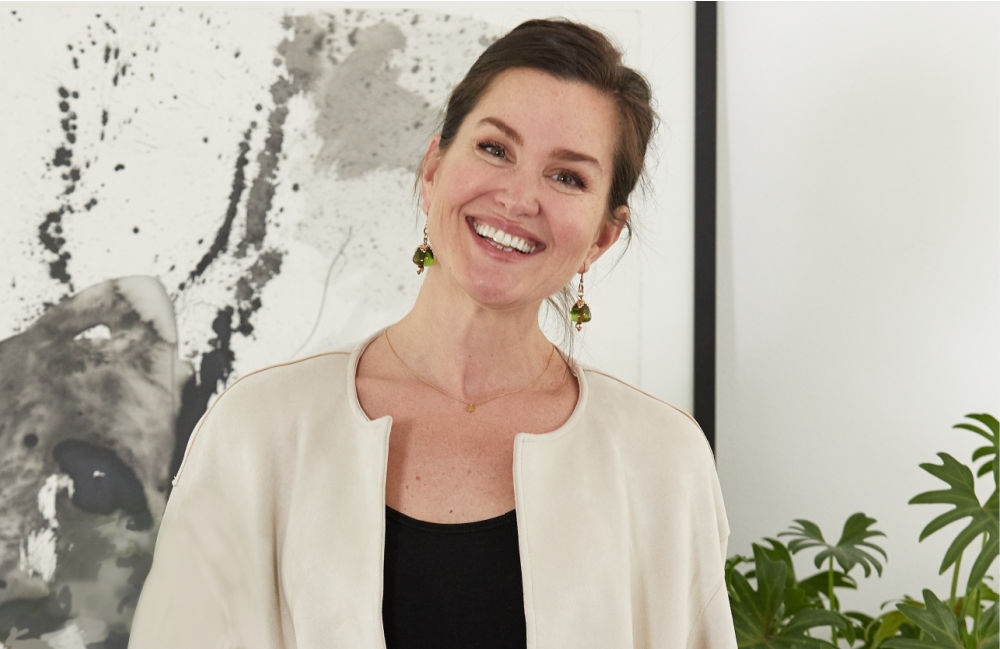 Businesses For Sale
The IGA Lane Cove Agora is for sale.  Details here.
An automotive workshop business is for sale. Details here.
A bakery selling Bánh mì, pies, cakes, and bread is for sale.  Details here.

A Lane Cove Function centre is for sale. Details here. 
A Cafe, Coffee and Fish and Chip Shop is for sale.  Details here.
A cafe located in the heart of Lane Cove is for sale.  Details here.
Retail Shops for Lease
The area below Via Napoli is for lease more details here.  Via Napoli has not used this area since they took over the old X-Ray premises on the ground floor.  Do you remember when it was a Tapas bar called the Hungry Bull?
Commercial Properties
The Sydney Morning Herald recently reported that the  'Rosenthal Arcade" Building at 79-83 Longueville Road, Lane Cove, will soon be listed through Stuart Cox, Johnathon Broome, Mr Hu and Mr Lee of Savills Australia. Read the full article here.
The same article noted a private investor paid $10 million for the 1009.3 sq m freehold commercial building at 2A Phoenix Street, Lane Cove.
Lane Cove Business Directory
The following businesses are now listed in our Local Business Directory.
Our advertisers have provided the information provided below.
Philotimo Freestyle Jujitsu is a small, women-focused martial arts school in Hunters Hill.
We practice traditional Japanese Jujitsu, with a modern focus on realistic self-defence for women and girls.
Our students come from a wide variety of culturally and linguistically diverse backgrounds.
Our classes are small, with high instructor-to-student ratios. We are committed to educating women and girls about the values and benefits of jujitsu – studying martial art totally changes the way you feel about yourself and gives mastery over your own body. Plus, it develops emotional and mental resilience.
We offer one free trial lesson to all prospective new students on the first Monday of the month, in terms 1, 2 and 3.
In term 2 2021, we are running a SPECIAL 6-Week Introduction to Jujitsu for girls aged 7 – 11 years.
Find out more here.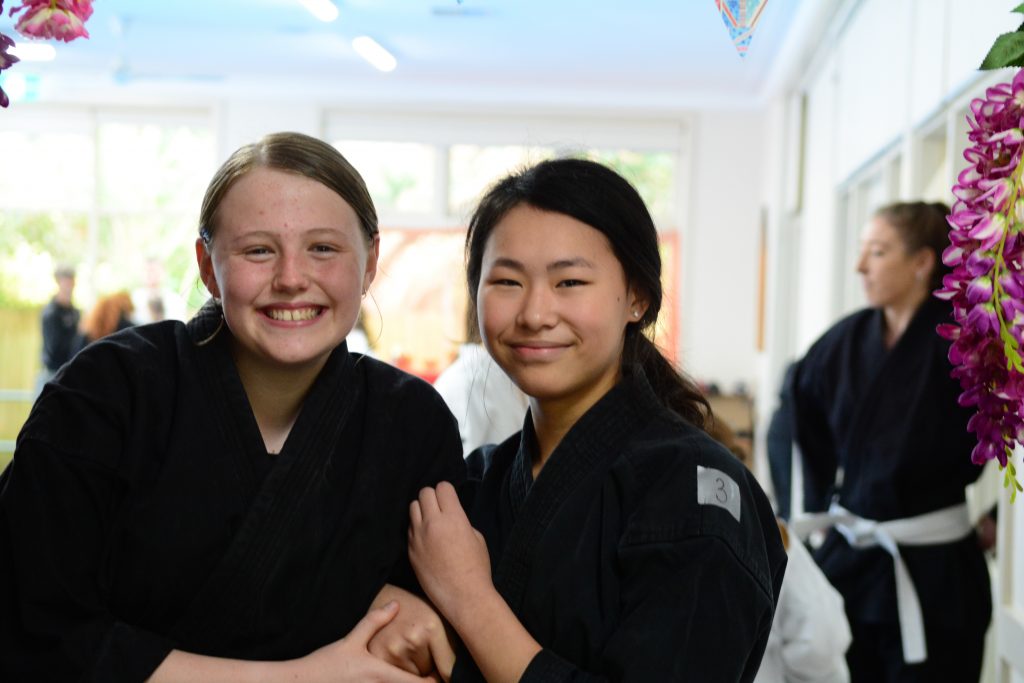 Grasshopper Soccer is a community-based Australian soccer organisation that teaches children aged 2-12 the basics of playing soccer in a fun, social and non-competitive environment.
Each program provides a building block upon which children can improve their game and their character. More than just a game, we see Grasshopper soccer as a valuable addition to children's learning.
Term 2 started on 25/04/2021 to 13/06/2021 at Burns Bay Reserve.  For any queries, please contact Maurice/Horatio at
[email protected]
I Love Pizza always thought the market was missing out on pizzas with different flavours to complement the traditional.
Only use fresh, high-quality ingredients to present you with the traditional and South American flavours. All mouth-watering on a crispy, thin base.
Open 7 days a week; they offer to pick up, deliver and eat in. Catering for functions also available on short notice; simply phone us, and we will happily discuss your requirements.
Monday to Thursday: 11 am-12 am
Friday to Saturday: 11 am-1 am
Sunday: 11am-12am
Order online here
Lane Cove Family Dentist
Lane Cove Family Dentists have been serving the local community since 2013.
Dr Raji Pillai ( Principal Dentist) and Dr Samira Bakhshi have several years of local experience. They perform all aspects of General Dentistry, including Invisalign, Zoom In-office Whitening and Cosmetic Dentistry.
They accept ALL health funds in our practice. They bulk bill Kids who are covered under the child dental benefits scheme.
They are open for 4 weekdays, including late evening on Tuesday and every Saturday.
Email:  [email protected]
Online Bookings:  click here.
Note: The information in this article is provided by each business.  You should do your own research and due diligence to establish if the business is right for you. 
Support ITC and Advertise With Us
Not all of the businesses noted above advertise with In the Cove – we like to give all businesses a free shout out when they start out.  However, we are so grateful for those businesses who become part of the ITC Business Community.  Without their support, we could not undertake our community and advocacy work.
If you would like to advertise and promote your business locally to a very engaged audience, email us at [email protected] or message us on Facebook.
Packages start as low as $30 a month (on a yearly commitment basis).
In The Cove New Features
In The Cove is now producing a weekly Lane Cove Property Guide – your one-stop shop to buy or sell in Lane Cove.  See our latest guide here.  If you are selling, make sure your agent advertises in our property guide.

Are you looking for a local job? In the Cove is fast becoming the GO TO place for local businesses to list local jobs. Why – because we are passionate about local jobs for local people, and we offer 
FREE
 listings to help our local businesses and local residents. Check out our jobs board at 
https://inthecove.com.au/classifieds/browse-ads/7897/jobs/
.