Randall's Of Lane Cove is a Lane Cove institution.  ITC can admit to using their services to fix up some minor dents and scratches (someone else's fault, of course), and the process has been easy.  But wait, there's more.. they fix up your dents, service your car, and help you with your tyres.  They also can issue you a pink slip while you have coffee.
Renee is ITC's advertising manager and long time Lane Cove resident, and a busy mum.  She was tired of taking her car to the dealer and decided to use Randall's.   By the way, that impressive looking car in the photo below is not Renee's car (she wishes).   This is what Renee discovered.  Take it away, Renee…..
Dealership Service or No Dealership Service – That is the Question?
I have walked past Randall's for so many years and thought that is probably the most convenient location to have your car serviced! Drop the kids off and drop the car off. Being carless in Lane Cove is not an issue; if you are too far to walk home, it's easy enough to take the bus home or to work.
So why didn't I use Randall's before?  My husband was always convinced we needed to use the dealership to service our car even after our fixed price servicing had finished. Even though he was adamant the dealership was the only place that could understand our car's nuances as they had computer systems that could create reports on issues, he would still complain every time we used the dealership for a service. It was a dreaded time of year.
His complaints were they would call us with a list of "extras" they said we needed to have done. We never once had a simple and low-cost experience. In addition to this, the dealership was always so busy, and we felt like 1 in 100 each time we would have a service.
The Randalls of Lane Cove Experience
So it was time for a service last month, and I decided we would STOP the oversell and start a new journey… Servicing local at Randall's.  To book, you can call or use the online booking system here. 
So my experience was I booked for the next day. That morning I dropped the kids at school and drove the car straight into Randall's, located beside the post office. Paul, the owner of Randalls, greeted me, we had a short chat about the car, and I was off.
It was so fast and easy I am still in shock. Around 2 pm, I got a text saying it was ready when I was! I walked up to the plaza, paid my bill (WAY cheaper than the dealership), and I left happy!
My car was vacuumed and looking amazing… for all of those with 2 kids, you would understand that it feels so good to be crumb and sand-free in the car.  So easy, and I will be back!!!
Randalls's Of Lane Cove History
Randall's Of Lane Cove has been in business since 1946, and Paul has owned and operated Randall's with his team of qualified technicians since 1993.
They have won awards from Insurance Companies and continues to provide quality repairs with outstanding service.
Being the only 'one-stop-shop for auto repairs in the heart of Lane Cove, Paul and the team have built a loyal customer base in the 2066 postcode region.
Randall's has been and continues to sponsor local sporting teams, schools &and service clubs and even In the Cove!
Contact Details for Randall's of Lane Cove
This is a sponsored post.  Thank you to Randall's of Lane Cove for sponsoring In the Cove – without the support of local businesses, ITC would not exist.  It is our only source of funding.
Are You Looking to Buy or Sell in Lane Cove?
In The Cove is now producing a weekly Lane Cove Property Update. See our latest update here. 
If you are selling, ask your agent if they are an ITC Lane Cove Property Guide supporter.

In the Cove is on Instagram
If you would like to follow ITC's travels throughout Lane Cove and see some beautiful pictures of where we live, follow ITC on Instagram
 here.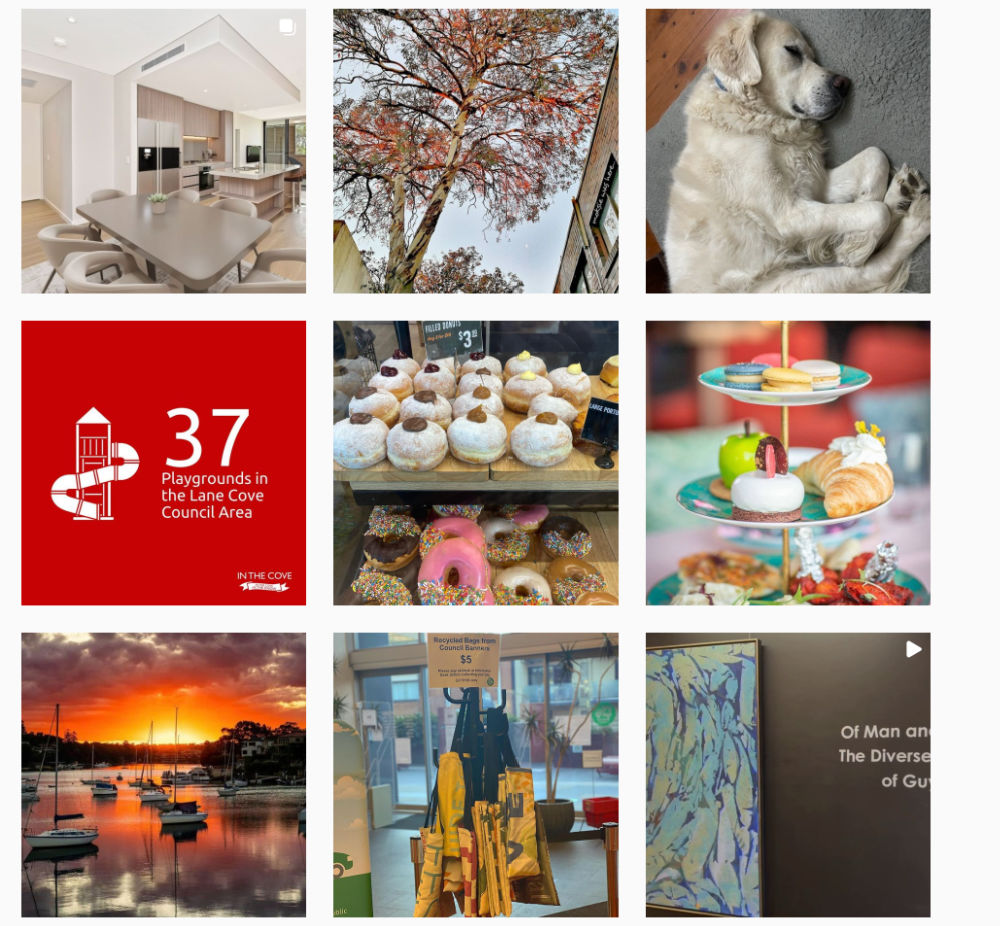 In the Cove Weekly News Blast
Have you ever heard people talking about a hot Lane Cove issue and wondered how they knew about it?  More than likely, they get our newsletter every Wednesday Night at 7.30 pm, and it has all the info that was on any of our social media platforms and more – so sign up now and never have FOMO (fear of missing out). SIGN UP HERE