NSW Health has released new guidelines on vaccinations.
Who can get a vaccine now
If you are aged
18 to 39 years old, you can ask your GP about getting the AstraZeneca COVID-19 vaccine or book an appointment at a NSW Health vaccination clinic. You may also be eligible because of your job, medical conditions or if you are caring for a vulnerable person.
40 to 59 years old,  you can get the vaccine now. If you have not yet been vaccinated and are unable to obtain an appointment for the Pfizer COVID-19 vaccine, you should consider getting the AstraZeneca COVID-19 vaccine. You can discuss your circumstances with your GP or book at appointment at a NSW Health vaccination clinic.
60 years and older and have not yet been vaccinated, book a COVID-19 vaccination appointment with your GP or at a NSW Health clinic  immediately.
Your GP is working hard to support you and will make every effort to help you to receive your COVID-19 vaccination. It's important to be respectful and work with your GP to find out which vaccine is right for you.
To get the COVID-19 vaccine, you must book an appointment. Use the  vaccine eligibility checker to book an appointment.
If you are not eligible, you can register for notifications when the vaccine is available to you.
COVID-19 vaccines are free for everyone in Australia regardless of Medicare or visa status.
Top 3 Questions Asked
Professor Michael Kidd, Deputy Chief Medical Officer answers the top three questions you've been asking on our social accounts:
1. We are seeing confusion around vaccine eligibility (Pfizer) vs availability (AstraZeneca). Are you able to clear this up for us?
2. What is Long COVID? Has this changed with the Delta variant outbreak in Australia?
3. What is the latest Australian Technical Advisory Group on Immunisation advice and what does it mean for me?
Australian Technical Advisory Group on Immunisation (ATAGI)
ATAGI released the following statement:
"ATAGI reinforces that the benefits of vaccination with COVID-19 Vaccine AstraZeneca strongly outweigh the risks of adverse effects in those ≥60 years, and that vaccination is essential for this group in the context of an outbreak.
Every effort should be made to support vaccination of people in priority groups (e.g., older people, healthcare workers, disability and aged care workers, and those with listed medical comorbidities).
In the context of a COVID-19 outbreak where the supply of Comirnaty (Pfizer) is constrained, adults younger than 60 years old who do not have immediate access to Comirnaty (Pfizer) should re-assess the benefits to them and their contacts from being vaccinated with COVID-19 Vaccine AstraZeneca, versus the rare risk of a serious side effect.
While the recommended interval between the first and second doses of COVID-19 Vaccine AstraZeneca is between 4 and 12 weeks, in outbreak situations an interval of between 4 and 8 weeks is preferred. Therefore, people in an outbreak situation who received their first dose of COVID-19 Vaccine AstraZeneca more than 4 weeks ago should contact their vaccine provider to arrange their second dose as soon as possible.  In non-outbreak settings, the preferred interval between doses of COVID-19 Vaccine AstraZeneca remains at 12 weeks.
All people who receive COVID-19 Vaccine AstraZeneca should be provided with information about common and rare but serious side effects, including the symptoms and signs of the thrombosis with thrombocytopenia syndrome (TTS). They should be advised that if they experience any signs or symptoms consistent with TTS, they should seek immediate medical attention.
Any additional unallocated supplies of both Comirnaty (Pfizer) and COVID-19 Vaccine AstraZeneca should be prioritised to populations and areas of greatest risk of COVID-19.
Recommendations around the use of Comirnaty (Pfizer) remain unchanged in outbreak settings. "
How to Book an Appointment for the Vaccination
To find out where you can receive a COVID-19 vaccine and book an appointment, the best resource is the COVID-19 vaccine eligibility checker.
Here are some Frequently Asked Questions we have seen on Lane Cove Chat by ITC.
Which Lane Cove General Practices are Participating GPs in the Lane Cove Council Area?
(as of 17th May 2021)
Lane Cove Family Medical Practice
Lane Cove Doctors Surgery
Emerald Medical Centre Lane Cove
Burns Bay Medical Centre
Mowbray Family Practice
Greenwich Village Medical Practice
Synergy Medical Practice
 Click here to discover participating GPs located outside the Lane Cove Council Area,
Note they are only administering the AstraZeneca vaccine.
I Don't have a local GP, or my GP is booked out?
Commonwealth Respiratory clinics are administering the vaccine to everyone over 50.
Clinics are located at:
Ryde Respitaroy and Vaccine Clinic
North Shore Roseville Vaccine Clinic
Royal North Shore Hospital Vaccine Clinic
NSW Health Vaccination Centre at Sydney Olympic Park is now open for bookings. Those currently eligible include anyone in Phase 1a, regardless of age, and those in Phase 1b aged under 50.  From 24 May 2021, the centre will be available for the general public over 50 who don't fall within those categories.
Are Local Pharmacies Administering the Vaccine?
Not yet.
People who want to find out whether a pharmacy near them is offering the jab can search the Find a Pharmacy website which will be updated each week when new chemists come on board.
Aged and Disability Care Workers
Sonic Healthcare Vaccinations (Sonic Vaccinations) is currently providing COVID-19 vaccinations for Aged and Disability Care workers eligible under Phases 1a and 1b of the Australian Government's vaccination roll-out program and residents of NSW aged 40 to 60.
Not sure if you are eligible for a booking? Use the Australian Government's Vaccine Eligibility Checker to find out.
The information in this article is up to date as of 13 July 2021.  To check you are eligible the best resource is the COVID-19 vaccine eligibility checker.
Where Can I get Tested Locally for COVID19?
We have put together a list of local testing facilities and feedback from lane cove residents on turnaround time here.
National coronavirus and COVID-19 vaccine helpline
If you need information about COVID-19, COVID-19 vaccines or help with the COVIDSafe app, call 1800 020 080. If you need assistance with booking a COVID-19 vaccine appointment, please note the call centre cannot book appointments on your behalf.
Are You Looking to Buy or Sell in Lane Cove?
In The Cove is now producing a weekly Lane Cove Property Update. See our latest update here. 
If you are selling, ask your agent if they are an ITC Lane Cove Property Guide supporter.

In the Cove is on Instagram
If you would like to follow ITC's travels throughout Lane Cove and see some beautiful pictures of where we live, follow ITC on Instagram
 here.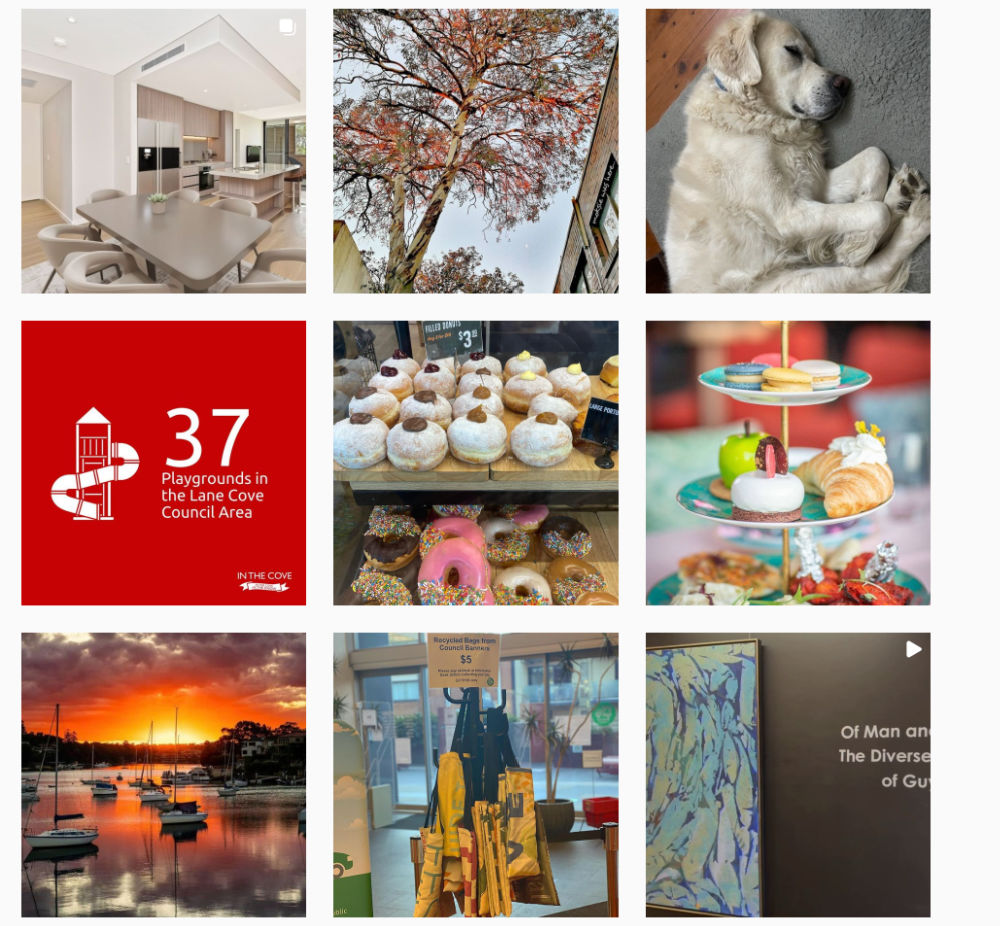 In the Cove Weekly News Blast
Have you ever heard people talking about a hot Lane Cove issue and wondered how they knew about it?  More than likely, they get our newsletter every Wednesday Night at 7.30 pm, and it has all the info that was on any of our social media platforms and more – so sign up now and never have FOMO (fear of missing out). SIGN UP HERE