Are you lucky enough to have a partner who believes in love and more importantly showing their love? Do not read on if your partner thinks Valentine's Day is a made-up day by Hallmark. Read on if you want to score big brownie points from your partner.
Strap yourself in as we have 25 Lane Cove Valentine's Day Gift and Dining Ideas and some free events you can attend over 12th, 13th and 14th February 2022.
---
Flowers
---
Pureflowers Lane Cove
Pureflowers Lane Cove has some beautiful bouquets to impress your partner.  Give your loved one a box of roses or a beautiful bunch of flowers (hint: send them to her work – that will really impress her and her friends).  Order here
---
From the traditional red rose to funky and unusual blooms, anything goes for Valentine's day! Incorporate your Valentine's favourite flower with other beautiful blooms or leave the choice to The Spotted Orchid, either way, they are sure to be 'wowed'!  Order here.
Address:
1/44 Burns Bay Road, Lane Cove NSW 2066
---
Lingerie
---
Bella Cove Lingerie
"Treat your special someone – Bella Cove Lingerie has a huge range of pure silk sleepwear from Ginia, Sainted Sister and Love & Lustre, or perhaps a set of elegant Lingerie from Simone Perele, Marie Jo, Prima Donna, or many other brands in-store. Can't decide? Perhaps a gift voucher so she can come in-store for the perfect fit.
Bella Cove Lingerie is the place to find beautiful lingerie in Lane Cove.  Sneak a bra from your partner's draw for the correct size or just purchase a gift voucher.  You can ever order over the phone and a gift voucher can be sent to you. Just call 9418 6776.  You can also order online here.
They are conveniently located in Central Arcade Lane Cove. Just park in The Canopy and head to the arcade near Birdwood Cafe.
---
Romantic Dinner
---
Dinner for two – yes, please!!!  Valentine's Day falls on a Monday this year and many restaurants that are normally closed on a Monday will be open for you to dine in style.
Shorties
Shorties will be opening on Valentine's Day Monday 14th February 2022 especially for all the romantics out there with a special $65 per head set menu. One main choice per person.
All bookings
☎️94189780
📧[email protected]
Or book online here
---
Masala Kitchen
Sparkling wine on arrival this Valentine's Day at Masala Kitchen
Modern Indian, high tea lounge and a gin bar, what a better place than Masala Kitchen to treat your special one this Valentine's Day.⁠
⁠
As part of the celebration, couples will receive one complimentary sparkling wine each on arrival.
⁠
Book your table today here and they will take care of the rest.⁠
---
Garcon
Join Garcon this Valentine's Day for a 4-course Lover's Feast to be enjoyed on the Canopy terrace in Lane Cove.
Garcon has planned a special evening with a glass of chilled bubbly on arrival, and a gorgeous set menu that will make you fall in love all over again.
Try the sumptuous Beef Cheek Bourguignon with truffle mash that melts in your mouth. Feel the satisfaction of cracking the meringue of their Eton Mess. This classic dessert of meringue, chantilly and fresh berries is an edible love letter for you to enjoy.
Surprise your special someone with a night they're bound to remember.
Tickets are $75pp with limited seats available, so book your seats today.  Book Here
---
Four Frogs Creperie
It might have been a while since you have been to Paris but you can have that French Feeling right in the heart of Lane Cove with Four Frogs Creperie
For this very special Valentine's weekend (12 and 13th February 2022), Four Frogs will be bringing you "made with all the love" Valentine's Day specials, sprinkled with a little romanticism! It'll be love at first bite.
On 12th and 13th February 2022 you'll be able to enjoy:
Salmon blinis & Champagne combo: $18
"MON AMOUR" Galette: Pan-fried Scallops, Leeks & Swiss cheese with white wine sauce $24
"MON CHERI" Crêpe: Fresh pitted cherry, dark chocolate sorbet, chocolate flakes, flambée with cherry brandy $20
Four Frogs full menu will still be available. More info here.
Four Frogs will not be open on Valentines Day (they do not open on Mondays) – but start the wining and dining over the weekend before.
---
Little Red Robin Restaurant & Wine Bar
Celebrate Valentine's Day at Little Red Robin on Saturday 12th Feb for lunch or dinner. You'll enjoy superb service, delicious cocktails and wine, a delicious a la cart menu and a welcoming ambience just perfect to enjoy a special day or night out.  PS nothing says love like beautiful fresh oysters!!!!
Facebook: Littleredrobinrestaurant
Instagram: littleredrobinrestaurant
Email: [email protected]
Phone: 0294189529
Website: littleredrobin.net.au
Address: 4/85 Longueville Road, Lane Cove New South Wales 2066 (via Birdwood Lane)
---
The Alcott
The Alcott is offering a beautiful three-course shared set menu for Valentine's.
Available Lunch & Dinner from Friday 11th – Monday 14th February
$150 per couple.
Book a table in advance by calling 9428 5155.
While you are there perhaps some of their special Tequila Drinks during Tequila Fest.  The Alcott's Patron Party has been extended due to popular demand until the end of February 2022.
Patron Tequila Cocktails from just $14
---
Longueville Hotel
Wine and Dine your loved one at The Villa.  A beautiful outdoor area where you can enjoy food and wine.
The Longueville Hotel has a special dessert for Valentine's Day.
It's their take on Eton Mess – rose and orange blossom meringue. Covered in seasonal berries and orange gel.
Contact Details
---
Lillah Middle Eastern
Feb 14 is THE most romantic day of the year. It's the day that all lovers are cherishing the love and admiration for one another. So treat your other half to a beautiful Middle Eastern experience on Valentine's Day this year.
Book a table at www.lillahkitchen.com or call 02 9588 1411
Check out the menu here
Facebook: @LillahKitchen
Instagram: @lillahkitchen
Email: [email protected]
Phone: 0295881411
Website: lillahkitchen.com
Book here:  https://lillahkitchen.com/
Address: 128 Longueville Road, Lane Cove NSW 2066
---
Kasina Korean Eatery
Nothing says I love you more than Kasina's Korean Fried Chicken.  Lane Cove Locals love the KFC.  The owners live in Lane Cove and have brought a touch of Korea to Lane Cove.  The wait staff are excellent at recommending dishes.  It will be hard to choose between Korean Fried Chicken or Bibimbap. The word Bibimbap translates to "mixed rice with meat and assorted vegetables".
---
Eden Gardens Macquarie Park
The Gardens Restaurant & Terrace Bar is bringing love to Valentines weekend with an exquisite high tea.
The Gardens Restaurant & Terrace Bar is excited to launch its new High Tea menu.
The High Tea has a minimum booking for four except on Valentine's Day when two people can indulge in a luxury high tea.
$59pp inclusive of 1 glass of mimosa.
Bookings essential – Please call 0422 712 617 to make a booking or enquiry.
High Tea Menu here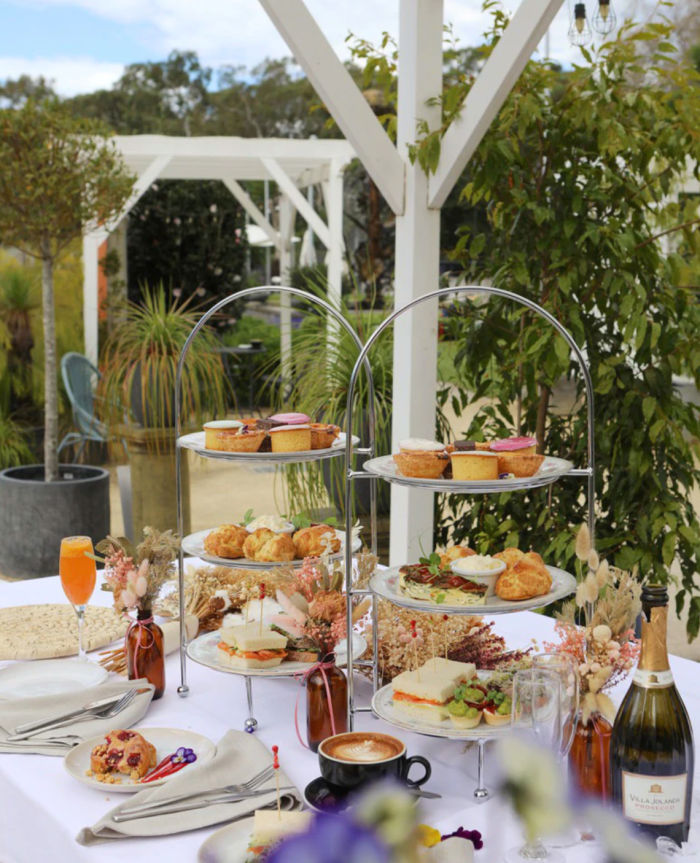 ---
Encasa Lane Cove
Encasa Lane Cove will be open on Monday 14 February 2022.  You can choose from their entire menu and of course mix it with their famous Sangria (red the colour of love).  Book here.
---
Beauty and Massage
---
You cannot go wrong with a gift voucher from The Beautician.
The Beautician Lane Cove – your perfect place to blow off some steam! Relax and unwind while you're skin is treated to a Sothys hydrating anti ageing facial, or let your muscle tension melt away with a signature massage.
Gift Vouchers are available for specific amounts or treatments, and ladies, if you're not lucky enough to receive one from a thoughtful partner this Valentine's Day, just go ahead and book one for yourself online here.
Gift vouchers for all services are available in the salon or by phoning 9420 8880.
The Beautician is conveniently located in the Figtree Shops in Lane Cove West with plenty of parking available.
---
Action Physio Massage
Valentines Day Massage Special Now Available! Treat your Valentine to ultimate relaxation and stress relief with a massage from their incredibly experienced physiotherapist Simone!
to make a booking.
---
For The Foodie in Your Life
---
Valentines Day is getting closer and close.
The Source Bulk Foods Co Lane Cove would love nothing better than to help you select a gift idea, gift box, or gift hamper for your special someone.  You can pop into the store to select your hamper or call them on 9420 5055.
What's even better is that some of their gift box and hamper ideas convert easily into a ready-made, grazing platter.  Order your sweet or savoury hamper box, or hey, why not both?  Find your perfect sunset spot and settle in on your picnic blanket.  Just the two of you and the evening star.  Sigh!
The Source Bulk Foods is located in Lane Cove Market Square not far from the Lane Cove Library.
Contact Details:
---
It has been said that the gift of chocolate is the ultimate symbol of love and passion.
This Valentine's Day treat your special someone to deliciously creamy chocolate gelato made fresh at home thanks to Gelato Time!
Add their favourite inclusions and make every mouthful one to remember. Gelato Time is set to help you melt your partner's heart and create a Valentine's Day they will never forget!
Use code INTHECOVE at checkout for 15% off any delicious Gelato Time packages!
Promo valid until 14/2/22.
Contact Details:
---
Boujee Boards
The Boujee Boards has you covered on Valentine's Day with sweet-filled boxes delivered to your door for you to stay in and snuggle up or head off to the park to watch the sunset.
They have just released a brand new product- a great combination of homemade boujee rocky road and their famous chocolate strawberries! Absolutely DELISH!
Classic 1-2 people: $49.99
Indulge 1-2 people: $99.99
Celebration 8-10 people: $199.99
---
Gelatissimo Lane Cove
Gelatissimo has dropped a new flavour for Valentine's Day
Treat yourself this Valentine's Day to Gealtissimo's New Vegan Valentine's Choc Raspberry gelato.
This New Limited Edition flavour is a velvety vegan chocolate gelato made with callebautoz chocolate, rippled with Australian Raspberries and topped with chunky chocolate pieces.🍫
Can't wait to try it? This dreamy new sweet treat is available across Australian stores now for a limited time only.
Treat yourself by visiting Gelatissimo Lane Cove today (you don't have to wait until Valentine's Day.  Would be the perfect way to end a picnic while you are watching some of the free entertainment at The Canopy – see below.
---
Jack & Co
Jack & Co have the super limited edition Darrell Lea Raspberry Bullets & White Chocolate Cookie Dough from t Bennett Street Dairy.  Not available in Coles or Woolworths.
It's a one time single batch on sale now and once it's gone… IT's GONE!!! (Don't say we didn't warn you).   Make these for your loved ones and they will be so impressed.  Hey you might even be able to say you made them from scratch.
Address: 7-9 Northwood Road, Northwood NSW 2066
Phone: (02) 9418 6019
Website: Jack & Co
Facebook: Jack & Co 
Instagram:  Jack & CO
---
Tipsy Jam is the brainchild of a long time Lane Cove local. "I started making jams and candles as a hobby, but I wanted to do something a little different, so I added an infusion of alcohol…who doesn't love a bit of Brandy on their morning toast."
For Valentine's Day they have a box that will delight your partner.
Filled with all things Strawberry and some hints of Champagne, it has everything that they will love
Includes:
1 x Tipsy Jam – Strawberry Margarita Jam
1 x Ernest Hillier – Choc Berries
1 x Hutwoods – Strawberry and Champagne Candle
1 x Pure Bliss Soap Co – Strawberry and Champagne Body Butter
Contact Details
Email: [email protected]
Instagram: @tipsyjam_au
Website: https://tipsyjam.com.au/
---
Bern The Chef – Scones
Fresh Scones with Jam & Cream Box freshly backed for pick up on Sunday 13th February 2022.
Bern says:
"PSSST< I know the order box thingy wont let you pick up Sunday the 13th, BUT I WILL BE HERE, I know it's for the Sunday, and thats the day I'm baking them for you. Pick whatever date you love (becos, ya know, Valentines) and Sunday,I'll be here, covered in flour and dusting icing sugar, promise!
A dozen fresh outta the oven with proper jam rose petals & whipped cream.
Perfect to gift, or share with the carb-loving Valentines of your circle.
Pick up from our kitchen from 10am till 1pm
Lower Ground Floor, 1 Pottery Lane, Lane Cove – The Community Hub Building, park in The Little Street Carpark and take the lift to LG – Lower Ground."
Facebook: @bernthechef
Instagram: @bernthechef
Email: [email protected]
Phone: 0402 092 574
Website: www.grannycooks.com.au
Address: Lane Cove Community Hub Building. Lower Ground, 1 Pottery Lane, Lane Cove, 2066
---
Jon Patrick has you covered on Valentine's Day with a high tea box or chocolate-filled box delivered to your door for you to stay in, head off to the park to watch the sunset or enjoy the free entertainment at The Canopy.
Catering Info: jon-patrick.com.au/our-services/
Facebook: @myfriendthechef
Instagram: @jon_patrick2016 
Phone: 0414 729 993
Website: jon-patrick.com.au
Address: Lane Cove NSW 2066
---
A Drink To Sip
---
Whether it's a bottle of French Champagne, local Sparkling, blushing Rosé, or a favourite bottle of wine or spirits – Porter's Liquor Northwood will ensure love is in the air this Valentine's Day!
Shop in-store, or call  9427 1337 to place your order and enjoy FREE local delivery Monday – Saturday
Address: 1 Northwood Rd, Northwood (opposite The Diddy)
Opening Hours: 9.30 am – 8 pm Monday to Saturday, 10 am – 8 pm Sunday
Phone: (02) 9427 1337 for home delivery or party services
Email: [email protected]
Order Online: www.shopmylocal.com.au
Facebook: https://www.facebook.com/portersliquornorthwood/
Instagram:https://www.instagram.com/portersliquornorthwood
---
Give the gift of wine to your loved one from Birdwood Lane Cellar.  Their wine collection is curated by the founder of the award-winning Little Red Robin Restaurant and Wine Bar.
If you're looking for a unique gift for your loved one have a look at Birdwood Lane Cellar has on offer. They have gorgeous wines, bubbles, craft beer, gifts, glassware and more.
You can purchase the gift vouchers online.  A wonderful present that is easy to buy!
Contact Details
Address:  Shop 4/79 – 83 Longueville Road, Lane Cove  (enter via Birdwood Lane)
 @birdwoodlanecellar
 Purchase Gift Card here

---
Catering Options
---
Want to stay at home and have a home-cooked meal on Valentine's Day and not be a slave to the oven?  Try using one of our local caterers to help you out.  More details here.
---
Free Things to Do on Valentine's Day/Weekend in Lane Cove
---
Sunset Artists' Markets  – Friday 11 February, 3:00pm – 8:00pm
Celebrate emerging creative talent across Sydney by picking up something unique for yourself, your home or for Valentine's gift. This popular annual sunset market has been extended this year and will feature stalls from a range of talented artists and makers, live music and a fun children's workshop – the markets will be in The Canopy and the Plaza.
Valentine's Day Film Screening at The Canopy – Sunday 13 February, 6:00 pm – 8:00 pm
Snuggle up under the stars with the romantic movie You've Got Mail (PG) on the big screen.   Tom Hanks and Meg Ryan what could be more romantic?
Valentine's Day Performance – Monday 14 February, 6:00pm – 8:00pm
Enjoy local dining options around Lane Cove Village accompanied by swing dancing performances by Swing Patrol at The Canopy.
Visit Gallery Lane Cove + Creative Space – their current exhibition is  PRESENCE OF MIND and it runs until 26 February 2022.   It is a free exhibition and you can visit it on Saturday 12 February 2022 or during the day on Monday 14th February 2022
​Presence of Mind is a residency and exhibition project that examines the intersection of mindfulness, Buddhism and the creative process of visual artists in Australia and Singapore.  Find out more here.
Opening hours
Monday – Friday 10 am – 4.30 pm
Saturday 10 am – 2:30 pm
If your loved one is creative you could buy them a Gallery Lane Cove term course or workshop or gift voucher – details here.
---
Shop Local Lane Cove
It has been a tough two years for local businesses (many of them owned by Lane Cove locals).  If you are in a position to shop for Valentine presents this year then please shop local.  Perhaps buy a Lane Cove Gift Card.
So if you want to spoil your loved one on Valentine's Day you don't have to leave Lane Cove.
---
Many of you have asked how you can support In the Cove. It's so easy – tell your friends about us, follow us on a different platform, subscribe to our weekly news blast, or if you can, we now have a Patreon account  where you can sponsor us for any amount you like (this allows us to keep local news free – no paywall!!!)
ITC wants to make sure you get local news when you need it by employing local people to help us out. We need your help – yes, local business advertises with us, but this is our sole source of funding. Feel free to be a reader sponsor if you have enjoyed our local news coverage – no amount is too small or too big. Thank you so much to the people who have already supported us via our press Patreon account. Help Us Here.
Stay tuned. We will be announcing our In the Cove Intern programme soon – where we will take on a part-time PAID intern who lives locally and is studying either PR, Social Media, Communication or Journalism.   This is our way to give back to Lane Cove, and as you would be aware, we offer free advertising for all local jobs as we are passionate about local jobs for local people.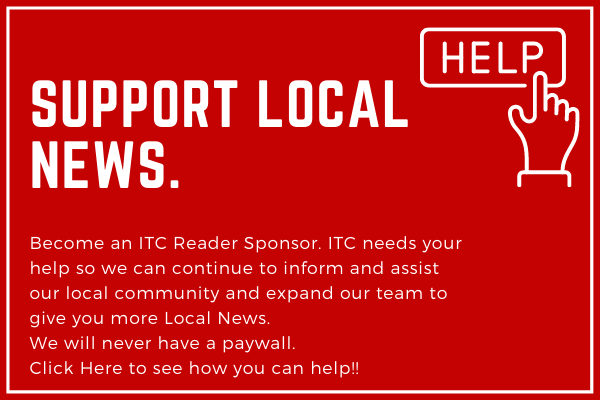 ---
Get Your Local News on Different Platforms
We have many platforms to follow, each taking a different take on Lane Cove News and Information. Don't miss out!
Facebook: www.facebook.com/inthecove