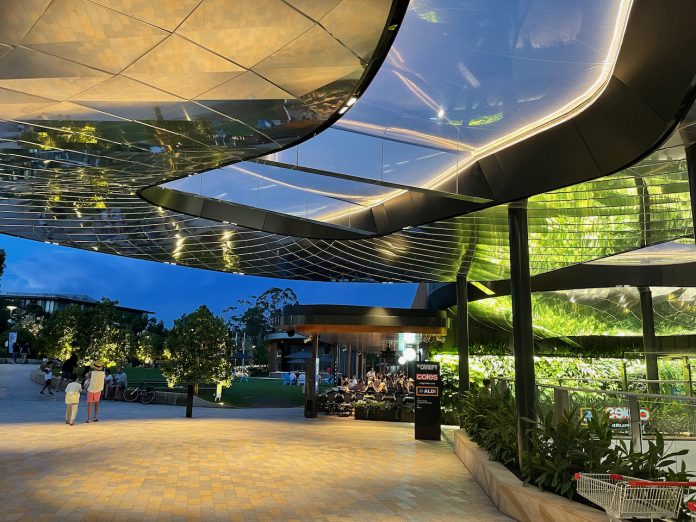 Welcome to our Lane Cove Business Round-Up for January/February 2022.
This article tells you about new businesses, businesses that closed, renovations, refurbishments, business for sale, Commercial Development Applications, and businesses that support ITC by becoming part of our Local Business Directory.
---
Open
---
Jack & Co Burns Bay Road Lane Cove West
Jack & Co opened their second store in Lane Cove in late December 2022.  They have refurbished the old 7 Eleven Store on Burns Bay Road.  It is now a Caltex branded service station.  Like their other store located in Northwood, you can purchase freshly made sandwiches, fresh OJ, Barista Coffee and fresh bakery items.
Jack & Co is a family-owned business that is investing in Lane Cove and employing Lane Cove locals.  Their new store is led by Store Manager Dani (pictured below).
She's been with Jack & Co for five years and has moved through many roles over the years. She's a fantastic asset to the business and it's great to see young leaders coming through their organisation. Congratulations Dani!
Better Homes and Gardens Real Estate Lane Cove
Better Homes and Gardens Real Estate Lane Cove have moved into The Lane Cove Village Shopping Centre corner shop (where the phone repair shop used to be). If you don't know, The Village Shopping Centre is opposite the old Coles building on Burns Bay Road (which will soon be Lane Cove Central and include Harris Farm Markets).
Better Homes and Gardens Real Estate is right opposite NiBu Cafe.
Better Homes and Gardens told us the following:
"Expect Better with our Property Management team at Lane Cove Better Homes and Gardens Real Estate.
Pop into our new Better Homes and Gardens Real Estate Lane Cove office to chat investment property, have a cuddle with our office doggo or simply grab your free copy of the latest Better Homes and Gardens Australia magazine"
The doggie is Bently!!
Helen Weaver – Singing Teacher
Local popular singing teacher Helen Weaver has recommenced her sought-after lessons.
Helen, a Sydney and Brisbane Conservatorium of Music Graduate, has extensive teaching and performance experience (Opera Australia, Opera Qld,) and imparts her knowledge in fun educational classes.  She has classes for all ages and styles including Classical, Musical Theatre, Jazz and Pop.  All lessons are recorded and emailed, for reference and goal-tracking. Practice tracks are provided to sing-along at home, to ensure progress.
Helen teaches privately in Lane Cove and at the Lane Cove Music & Cultural Centre. Call 0404 891 206 or email [email protected]
Kim Jordan Table Styling
Kim Jordan Table Styling rents out picture-perfect table settings for home-based dinner parties and special occasions on Sydney's North Shore.
Rather than people going to the expense of buying multiple dinner sets, tablecloths, cutlery, glassware and all the little accessories that make it really pop, they can rent a beautiful tablescape from me, and they don't need to worry about where they're going to store it all afterwards.
Kim told ITC:
"I simply love creating a beautiful table to share a meal with friends and family.  It really sets the scene to celebrate special moments in life.  I can help my clients to create an atmosphere that will have a real impact on their guests.  Settings to evoke feelings of opulent abundance, elegant simplicity or festive fun.
Clients can choose to simply rent what they need and set up themselves, or for an extra fee, I can set up for them.
I use local suppliers whenever possible and can recommend catering and floral arrangements.
I don't rent out stock-standard settings.  I prefer to consult with the client in order to understand their requirements, and tailor a setting to suit their individual needs and budget."
Pricing Guide
Per place setting:
A place setting usually consists of a base plate/charger and/or placemat, dinnerware, cutlery, glassware can be provided if needed, napkins, napkin rings, and candles.  Prices range from $25 to $50 per place setting.
Extra charges for:
Tablecloth, vases and floral arrangements, centrepiece displays, set up and disassemble, delivery (free delivery to Lane Cove, Riverview, Longueville and Greenwich).
Minimum rental is 4 place settings.
Contact Details
Phone: 0406 631 460
Email: [email protected]
Instagram: kj_table_styling/
---
Goodwill Shop
The Longueville Road Goodwill Shop has closed. This is a shame as it employed four people and had five regular volunteers. It was also a place where people could wander in and have a chat and connect with others. From what we can gather it is highly unlikely that it will relocate to other premises in Lane Cove.
In 2013 the shop was called After a Fashion Recycled Clothing Store and it was supported by Presbyterian Social Services. It closed in 2013 and then a few weeks later The Goodwill Shop took over.
Delhi Hutt Lane Cove
The Delhi Hutt Lane Cove closed just before Christmas.  The Delhi Hut opened in 1998. Like many of our local businesses, they struggled throughout the COVID19 period.  A new Indian restaurant will be opening there soon (see below).
---
Rebranded/New Owners
---
Farewell Figtree Cellars. Although the business has been owned by Dan Murphys for a while it was not obvious that it was part of a larger group.
It will now be rebranded into The Dan Murphy Cellar.  A Dan Murphy's Cellar carries a boutique product range and have been opened in other states in Hamilton QLD, Ascot Vale in Victoria and Hype Park in WA.  Read more about the Dan Murhpy Cellar concept
here
.
The store is located on Burns Bay Road Lane Cove West as is part of the area known as Figtree Corner.
Fink Cafe Lane Cove West
Fink Cafe
is also located in the Figtree Shops in Lane Cove West.
Fink cafe
or Cafe Fink has a new owner and if he looks familiar that is because he has been making coffees at Cafe Fink for over six years and now he is the owner.
---
Opening Soon
---
Harris Farm Burns Bay Road Lane Cove
An opening date has been released for Harris Farm Markets.
Harris Farm will be opening in the refurbished old Coles building on Burns Bay Road and will be part of the new shopping complex called Lane Cove Central. Find out more here.
Unfortunately like so many other projects, COVID19 has delayed the refurbishment and they will now be opening in time for Easter 2022 – Easter starts on 16th April 2022.
Lane Cove Central has also announced that Chambers Cellars will be opening in the centre around Easter 2022
Lane Cove Central will revitalise this end of Burns Bay Road and will mean more foot traffic for the local businesses along Burns Bay Road.
Fill and Chill
Fill and Chill will take over the old Bar Blaq space (above Bakers Delight Lane Cove).
It will be a cocktail and wine bar specializing in signature cocktails, classic cocktails, wine, beer and bar snacks.
They told In the Cove:
"We are able to seat 120 people. With a great balcony area overlooking the busy Lane Cove promenade.
The floor will be hosting live music in the future and also Friday and Saturday nights we will be employing DJs to do a bit of a party vibe. Top 40, dance, r and b and retro. Will be a fun time. We will also be able to host events and private functions.
We will be open from Wednesday to Saturday at the beginning with plans to expand."
Red Fort Indian
A new Indian Restaurant called The Red Fort will be opening in the Lane Cove Village Shopping Centre above NiBu Cafe and in the same complex as Soulful Fitness.
It will be located in the old Delhi Hutt restaurant site that closed just before Christmas last year.
Fun fact: The Red Fort in Delhi was designated a UNESCO World Heritage Site in 2007. See more here https://whc.unesco.org/en/news/360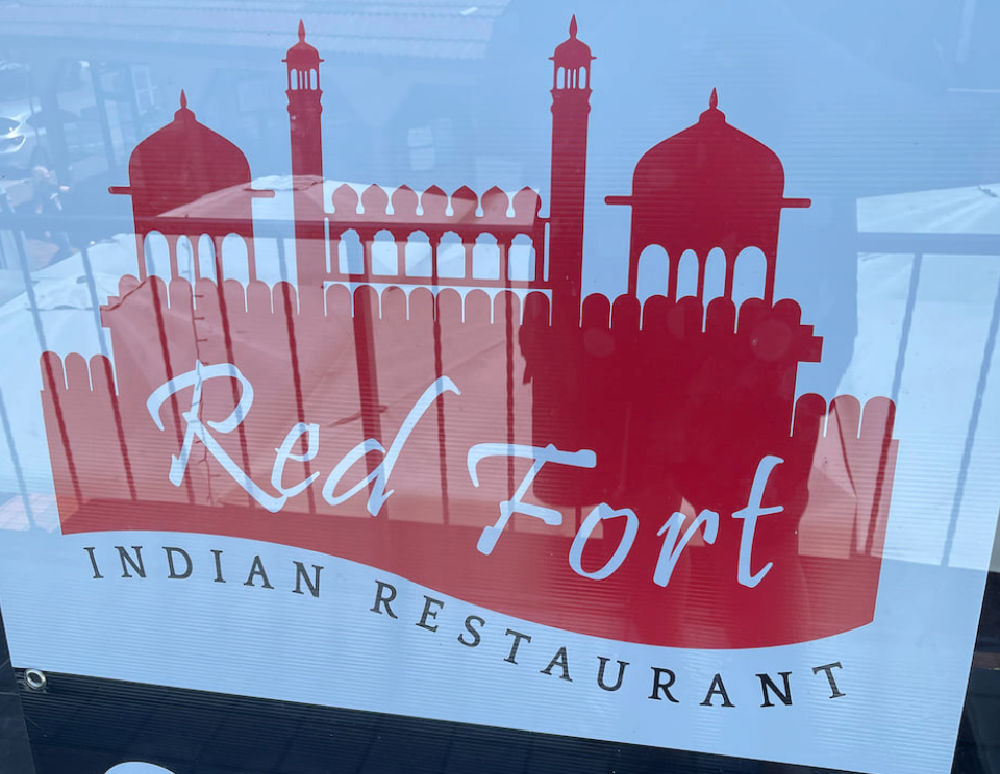 Puppadeli
Puppadeli will be launching a hybrid retail and cafe environment where the customers include our four-legged friends. You heard it right, Puppadeli is launching a boutique pet shop and cafe offering our furry friends delicious meals and treats. The shop will be located next to Unwined Espresso Bar.
Asian Grocery Store
A new Asian grocery store selling packaged and refrigerated groceries will be opening in Lane Cove in the old Adam Larissa store in The Village Shopping Centre.
Upmarket Japanese
We understand that an upmarket Japanese restaurant is looking to open up in the old Da Mak Fusion/Resto Thai restaurant in The Village Shopping Centre.
---
Local Businesses We Have Just Heard About
---
Fiona and Bobby Photographers
Fiona + Bobby are photographers that are just a little bit different.
They are a bit quirky, a tad sassy, a little goofy and a dash dreamy.
They are a creatively driven husband and wife duo, who adore the complexities of relationships and celebrate the unique nature of each couple they photograph.
They embrace the challenge of each wedding adventure and work with their couples to create beautiful and stress-free flows to the day.
So adventure together with them, rave about the music you love, the movies that inspire you and talk about what drives your passions, all while collaborating to create the most epic wedding story for the ages.
They also document newborns and family sessions.
Website:  www.fionaandbobby.com
Instagram: fionaandbobby
Cricket Appeal
Cricket Appeal is a leading Cricket Coaching program based in Sydney and run by a Lane Cove local.
With over 25 years of experience and a line-up of current and former Shield, County, Big Bash and Sydney First-class players, their coaching staff offer the best in all facets of the game.
Cricket Appeal offers:
1 on 1 coaching
Group coaching
School coaching
Holiday Clinics
Team Coaching
Contact Details
Email:  [email protected]l.com.au
Website: www.cricketappeal.com.au
Instagram:  cricketappeal
Brown Butter Cake
How cute is this puppy cake below? A Lane Cove local and her business partner have started a business called
@brownbuttercake.
Their cakes are made using the finest European Brown Butter and they told ITC that is what their cakes stand apart. They have some Valentine's Day, goodies that you may want to share with that special person.
Give them some insta love and follow their page (because who does not like pictures of cakes).
Contact them via their Instagram Page
here
.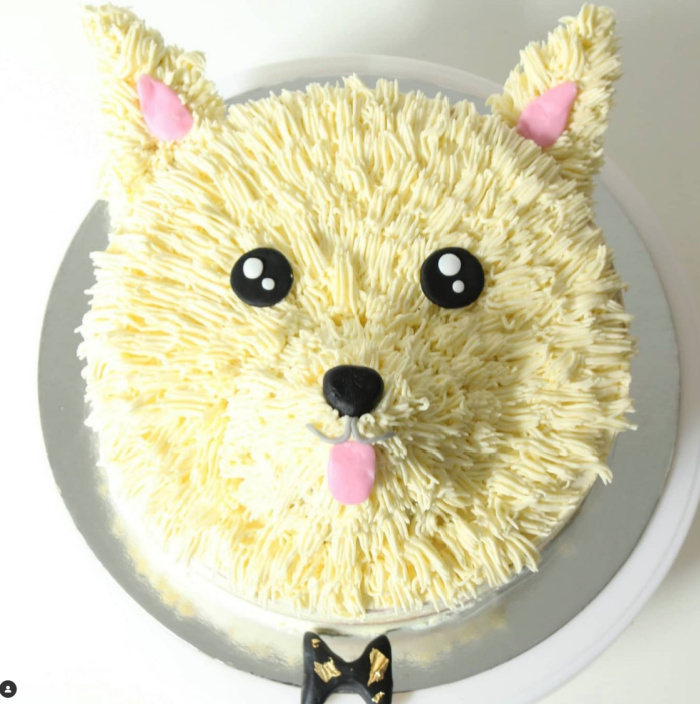 ---
Milestones
---
Congratulations to Spotted Orchid who just turned seven years old and celebrated with a cake from The Cake Man Lane Cove (locals supporting locals).  Rita is located on Burns Bay Road just across from Australia Post.
---
Businesses For Sale/Retail Premises For Lease
---
For Sale
Would you like to own an Asian Restaurant in Lane Cove specialising in Malay Cusine – Find out more here. 
Want to buy a cafe in Lane Cove?  Find out more here.
For Lease
Want to set up a cafe in Willandra Street Lane Cove?  – details here
A ground floor shop on Birdwood Lane across from The Canopy is for lease – details here.
Freehold for Sale
Do you want to buy a commercial building in Lane Cove located at 22 Rosenthal Avenue Lane Cove – it is fully leased.  – details here
---
Local Eateries Update
---
Shorties Bar & Dining has introduced a new menu – find out more here.
Masala Kitchen has also launched a new menu including garlic butter lobster tails pictured below.
---
Lane Cove Business Directory
---
The following businesses are now listed in our Local Business Directory.
If you are looking for a Lane Cove business, please check out our local business directory and support those who support us.
The information below has been provided by our advertisers.
North Shore Lawn and Landscape is available for lawn mowing services.
They offer the following services:
Contact them to make a booking today!  or Phone: 0423 682 021
Action Plus Physiotherapy
The team at Action Plus Physiotherapy are very hands-on and focus mainly on manual treatment.  They specialise in:
Sports injuries
Hand conditions
Back and Neck pain
Sprains and Strains
Work related and Motor vehicle injuries
Arthritis/Chronic Conditions
Women's Health/Pregnancy problems
Knee/Patella-femoral pain
Your physio will determine the best treatment for your condition and can implement the use of mobilisation, manipulation, soft/deep tissue massage, muscle energy techniques, traction, kinesio taping and sports strapping, dry needling, spooning and many other techniques gathered over years of experience.
Action Plus Physiotherapy is equipped with a treadmill, step machine, exercise bike, mini trampoline, wobble boards, stretch bands, therabands and swiss balls.
They also use devices such as interferential and ultrasound machines, heat and ice packs, finger webs, Theraputty, weights and much more depending on your condition.
At the end of your consultation, in addition to the reduction of your symptoms and pain immediately, you will also be sent home with advice for what activities you should take part in or stay away from, stretching and strengthening exercises as appropriate and other techniques you can use at home to manage symptoms.
Action Plus Physiotherapy is a child-friendly practice where you are welcome to bring children of any age who will be looked after during your consultation free of charge.
They have an electronic massage chair and aromatherapy for you to use before your session.
By the way, if you are experiencing back pain from Working From Home come pop in for a consultation and they can help assist you by tailoring a program specifically made for you and your individual needs. Accepting bookings online now.
Sayulita's menu has been carefully curated by chef Luis Zaleta who was born and raised in Mexico City. Food designed to share made with love; slow-cooked marinated meats, authentic tacos, achingly good queso dip and warm tortillas are designed to be devoured heartily.
Plus not to mention their Margaritas!!
They are located in The Canopy.
Follow them on Instagram here.
If you ever wanted to write a book, then WritePublishGrow will help you.
WritePublishGrow was born out of a necessity. Eda found many writers who felt disconnected from editors, beta readers, and contacts in the publishing industry. What began in 2014 as a writers' group has blossomed into a micropublisher which takes writers from the first word to the first draft to all necessary revisions and finally a beautiful book to hold and share.
It is Eda's belief at WritePublishGrow that as humans, we have always lived in times that call for people from all backgrounds, especially the lesser-heard voices of the black sheep, those surviving mental illness, women, people of colour, the indigenous, LBGTQIA+, neurodivergent, the mystics and artists to own our stories.
Everything about you that was rejected by crumbling power structures, is ready to be accepted by those seeking better stories and deeper connections.
Only you know the book of your dreams that aches to see the light of day. At WritePublishGrow, their dream is to work with you to create your beautifully designed book.
You can also attend workshops where you meet other writers. The next workshop is 24 February 2022 – details here.
---
Advertise on ITC
---
Did you know you can advertise on ITC?  We keep our rates low to support local businesses, and they start at $30 a month (with an annual commitment) – email us for more details here [email protected]
We advertise businesses located in Lane Cove and businesses owned by lane cove locals and businesses located in nearby suburbs (many Hunters Hill and Artarmon residents shop in Lane Cove).
---
Keep Local News Free
---
Many of you have asked how you can support In the Cove. It's so easy – tell your friends about us, follow us on a different platform or subscribe to our weekly news blast.
We now have a Patreon account  where you can sponsor us for any amount you like (this allows us to keep local news free – no paywall!!!)
ITC wants to make sure you get local news when you need it by employing local people to help us out. We need your help – yes, local business advertises with us, but this is our sole source of funding. Feel free to be a reader sponsor if you have enjoyed our local news coverage – no amount is too small or too big. Thank you so much to the people who have already supported us via our press Patreon account. Help Us Here.
Stay tuned. We will be announcing our In the Cove Intern programme soon – where we will take on a part-time PAID intern who lives locally and is studying either PR, Social Media, Communication or Journalism.   This is our way to give back to Lane Cove, and as you would be aware, we offer free advertising for all local jobs as we are passionate about local jobs for local people.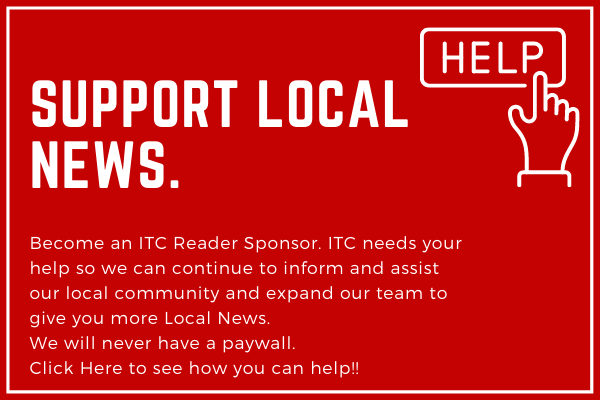 ---
Get Your Local News on Different Platforms
We have many platforms to follow, each taking a different take on Lane Cove News and Information. Don't miss out!
Facebook: www.facebook.com/inthecove