For many Lane Cove locals, Monika's Doggie Rescue was the place they adopted their furry family member. Monika's is a no-kill shelter, rescuing and re-homing abandoned dogs and cats from death row in Council pounds. They have up to 200 dogs, plus cats, rabbits and guinea pigs up for adoption at any time. They are all featured on their website. Over a year they save about 500 dogs.
Monika's depends on donations to make the lives of our doggies and carers a little easier.
Local Pilates and Yoga Studio, Soulful Fitness has volunteered to be a collection point for donations during the month of February.
Here is the list of Urgent Needs – updated 29th January 2022:
Flea/Tick product for LARGE dogs
Heartworming product for LARGE dogs
Vitamin B (human grade)
Hemp Oil for dogs
Joint Supplement for dogs
We did have a broader list of needed items but we have been asked to help out with the URGENT list if possible!
Collection Point – Soulful Fitness
The lovely team at Soulful Fitness has volunteered to be a collection point for donations. Please drop donations during business hours.
Soulful Fitness
The Village Shopping Center
Shop 9/43-45 Burns Bay Rd, Lane Cove NSW 2066
Volunteer Opportunities 
ALWAYS LOOKING FOR VOLUNTEERS!
Rescuing dogs and other pets means there is always a lot of work to do. Join Monika's dedicated team of volunteers who are always in desperate need of extra hands to help care for our doggies, cats, rabbits and guinea pigs. Read on to find out more about volunteering and current volunteer jobs here.
---
Keep Local News Free
---
Many of you have asked how you can support In the Cove. It's so easy – tell your friends about us, follow us on a different platform or subscribe to our weekly news blast.
We now have a Patreon account  where you can sponsor us for any amount you like (this allows us to keep local news free – no paywall!!!)
ITC wants to make sure you get local news when you need it by employing local people to help us out. We need your help – yes, local business advertises with us, but this is our sole source of funding. Feel free to be a reader sponsor if you have enjoyed our local news coverage – no amount is too small or too big. Thank you so much to the people who have already supported us via our press Patreon account. Help Us Here.
Stay tuned. We will be announcing our In the Cove Intern programme soon – where we will take on a part-time PAID intern who lives locally and is studying either PR, Social Media, Communication or Journalism.   This is our way to give back to Lane Cove, and as you would be aware, we offer free advertising for all local jobs as we are passionate about local jobs for local people.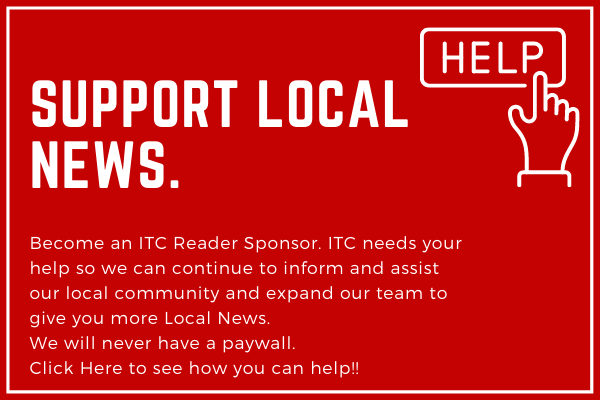 ---
Get Your Local News on Different Platforms
We have many platforms to follow, each taking a different take on Lane Cove News and Information. Don't miss out!
Facebook: www.facebook.com/inthecove