Last Saturday, Lane Cove's very own Luke Dempsey scored one of (if not the quickest) centuries in NSW Premier Cricket First Grade's history.  In only Luke's second-ever first grade century, he scored 105 off 45 balls – which included 13 sixes with five in one over.
It only took him 45 minutes to reach the century.  He finished his innings on 105 after being caught behind.
Luke plays for the Parramatta District Cricket Club first grade team and has been playing grade cricket since he was 15.  Luke is now 30 and is nicknamed The Big Ticket (in a nod to Kevin Garnett a star NBA basketball).
ITC asked Luke if he knew the secret behind his stunning innings. Luke believes it's because people started talking about his retirement and 2022 being his swan song.  Retirement talk has taken the pressure off him and he is now totally relaxed and just out in the middle having fun.
Luke plays his 150th-grade game next week. Don't tell his wife, but he thinks he may put the glove and pads back on for another season next year.
We confess Luke only moved to Lane Cove four months ago, but he told ITC that he and his wife have fallen in love with the Lane Cove lifestyle and can see themselves staying in Lane Cove for a while. Luke and his wife enjoy spending time around Burns Bay Reserve and being near water.  They moved to Lane Cove to be closer to his wife's job on the lower north shore.
ITC told Luke the Lane Cove Cricket Club would be interested in hearing from any "little Dempseys" in the future (boys or girls as LCC has an impressive girl's cricket programme – read more here).
When he is not playing cricket, Luke is a maths and PE teacher at St Agnes Catholic High School at Rooty Hill.
Way to go Luke, good luck with your 150th first-grade game.
Cover Photo – our cover photo is sourced from the Paramatta District Cricket Club's Facebook page.
Keep Local News Free
---
Many of you have asked how you can support In the Cove. It's so easy – tell your friends about us, follow us on a different platform or subscribe to our weekly news blast.
We now have a Patreon account  where you can sponsor us for any amount you like (this allows us to keep local news free – no paywall!!!)
ITC wants to make sure you get local news when you need it by employing local people to help us out. We need your help – yes, local business advertises with us, but this is our sole source of funding. Feel free to be a reader sponsor if you have enjoyed our local news coverage – no amount is too small or too big. Thank you so much to the people who have already supported us via our press Patreon account. Help Us Here.
Stay tuned. We will be announcing our In the Cove Intern programme soon – where we will take on a part-time PAID intern who lives locally and is studying either PR, Social Media, Communication or Journalism.   This is our way to give back to Lane Cove, and as you would be aware, we offer free advertising for all local jobs as we are passionate about local jobs for local people.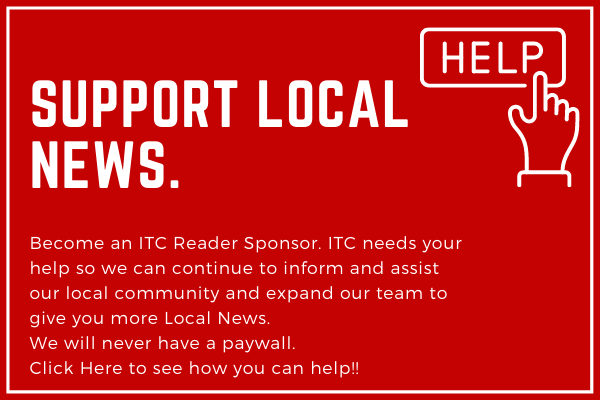 ---
Get Your Local News on Different Platforms
We have many platforms to follow, each taking a different take on Lane Cove News and Information. Don't miss out!
Facebook: www.facebook.com/inthecove