Welcome to our Lane Cove Business monthly round up of all business happenings during January 2017. If it opened, closed, rebranded, refurbed or anything else, we've (hopefully) covered it here!
New Businesses/Now Open
The Longueville Sporting Club (aka The Diddy) has a new bistro operator, and a bit of a new look. Welcome The Lawns! They launched on Australia Day. The Lawns promise to retain the family friendly feel that we all love about going to The Diddy.
Reviews have been mixed so far, but please bear in mind they are operating a "soft launch" for the first few weeks, before finalising their menu and so on.
THE LAWNS HAS NOW CLOSED
School can be stressful, arm your child with some strategies to help them tackle everyday life. Blissfulness is a new programme developed by a Lane Cove resident to help kids increase their confidence and self-esteem. Speak to your school about implementing these programmes or arrange for a custom programme for your child. Blissfulness designs custom meditations for young people of all ages.
Blissfulness can create a specific mediation or creative visualization for your child, that assists with a certain issues. More details and orders HERE.
A brand new Musical Theatre School has opened in Lane Cove West called Broadway Star Stage School for kids. They are now enrolling for Term 1 2017 classes. More information HERE.
At Broadway Star Stage School, our aim is to provide the highest quality training in all aspects of Musical Theatre. Excellence in Dance, Vocals and Acting.
Tina's Bridal & Alteration Studio
New to Rosenthal Arcade, is Tina's Bridal & Alteration Studio. The shop is currently finalising it's fit out. Our sources tell us that they will also be offering custom bridal and formal dressmaking.
Lane Cove local and Roving Reporter extraordinaire, Bridget Kennedy has launched Studio 20/17 Project Space in North Sydney. At the new workshop/gallery, Bridget is holding a weekly craft and coffee catchup.
Take a break from the office for an hour. Bring along your knitting, macramé, stitching, crochet, basket making or other yarn craft project…and maybe a friend or two! Join like-minded people for a relaxing, lunchtime break. On every Wednesday between 1-2pm

Farewell to Greenwich Village Espresso, and hello to The Social Room, on Greenwich Road, Greenwich (just near Harbourline Real Estate). The Social Room are open 7 days for Breakfast/Brunch and Lunch.
Newly opened upstairs in Central Arcade is Centre Space – a business that specialise in "casual mall leasing".
Baby Bounce is now open, just over the border in Chatswood, next to the Great Northern Hotel.
At Baby Bounce, we specialise in all your baby needs from nursery furniture, manchester, toys, car seats, prams and much more.
Belle Property has located their national head office to Lane Cove – it is located at 2A Pheonix Street Lane Cove.
Existing Businesses We Just Heard About
Kidfit Club operate out of St Michael's School, offering before and after school programs, along with Holiday Camps. For kids aged 5-12 years of age.
Run by qualified educators, who aim to meet the needs of each individual in a safe and supportive environment.
This has had a great impact on the students that I teach and what I see in the classroom. The exercise before and after school has been beneficial to their increased ability to focus and in their positive moods for the day. I highly recommend all kids get involved especially if your child is "full of beans".
Miss Thomas –  Year 1 Teacher
Well renowned Mobile Singing Teacher and Performance Coach Louise Marie has recently moved into the area, and is taking new students
Highly qualified Professional Singer of 19 years and Singing Teacher of over 12 years is now available for private MOBILE singing tuition. No travel expenses and no time and energy wasted commuting. You can now have Lessons in the comfort and convenience of your own home!

I cover all contemporary styles and techniques from breathing, support, tone, pitch, phrasing, pronunciation, developing self-confidence, dynamics, emotion and more- to microphone techniques, stage presence, movement, expression, audition skills, building a repertoire and of course marketing.
Rebranded/Refurbed/Relocated/Relaunched
The gang at Apple Dental have been busy renovating over the Christmas/New Years break.
We noticed during the month that Suzie's Restaurant, located near the Longy on Longueville Road, has re-branded with a smart new sign. It also appears they are focusing more on French cuisine, rather than the general Modern European style they launched with when they opened last year.
Your Little Secret Catering by Lyn is now providing the food for Friday Night Live Music at the Lane Cove Golf (Country) Club, and they are calling it Swing Restaurant.
To assist Lyn with managing sufficient food, the club asks that when booking through the Bar (9418 6159) that you indicate whether you will be dining or not.
A very recognisable face around Lane Cove, Hazel McNamara has been in the Real Estate game for many years, and has spent 20 of those as a Lane Cove local. Not only is she a experienced Real Estate Sales Executive, Interior Designer, and Certified Auctioneer, Hazel is also a Justice of the Peace, should you need any documents witnessed.
Hazel has recently joined Ray White Lane Cove, after recently having left Allen Estate Agents.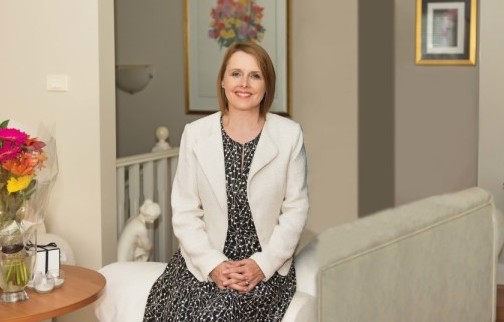 After taking a break to focus on her family, Fiona Haycraft is back with her hairCRAFT Mobile Hair Salon. Fiona will travel to you to do your hair!
The Cake Man has been making some aesthetic improvements to the cafe's outdoor seating area
Story Espresso
New owners Richie & Samantha have gradually been making some changes since taking over Story Espresso in 2016. They have just got new uniforms/shirts (out with the black) and a new sign too.
Luna – Unique Designs
Opened in early November, Luna is a small women's clothing boutique, selling Stitch Label clothing (designed by the owner). The shop is hidden away, at the end of Library Place (below Library Walk).
We recently noticed that the shop is now an Outlet Shop, only opening on Fridays from 11am-4pm.
Closing or Closed
Greenwich Village Espresso
Over the Christmas break, Greenwich Village Espresso disappeared. The shop has been refurbed and refitted, and is now The Social Room (see info above in 'New Businesses/Now Opened'). Greenwich Village Espresso used to hold a very popular Gingerbread House Making evening each Christmas.
FOR LEASE
Eminence Beauty Room
Eminence Beauty Room premises are for lease. The premises are located at Burns Bay Road Shops.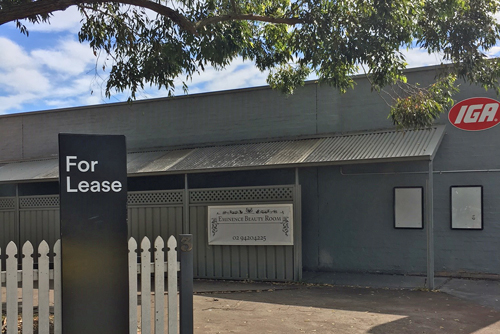 Milestones/Awards
Congratulations to Cafe Geo, in Lane Cover North, who won an award from Menulog – Summer 2016 Best Pizza in Sydney!
For Sale/For Lease
Are you a pet lover who would like to buy an existing, popular local pet business – details HERE
Thinking of getting into hospitality and want to own a local business? We spotted a few cafes/restaurants for sale – HERE, HERE, HERE and HERE
If you're looking for an empty premises to lease, there is the unique location recently vacated by Eminence Beauty (see Closed above) at Burns Bay Road Shops, which even has a garden! Or how about the shop that previously housed Conveyancing Headquarters at Riverview Shops.
New Listings in our Lane Cove Business Directory this Month
The business information below is provided by our Business Directory members.
Kidfit Club – Give your child healthy active and fun start! For kids aged 5-12 years of age. Kidfit Club offer Holiday Camps, as well as before and after school programs.

Run by qualified educators, who aim to meet the needs of each individual in a safe and supportive environment.
---
Do you have a local issue you would like help with? ITC is here to help just email us at [email protected]