Welcome to our Lane Cove Business monthly round up of all business happenings during May 2017. If it opened, closed, rebranded, refurbed or anything else, we've (hopefully) covered it here!
New Businesses/Now Open
Harlem and Stone
Harlem and Stone are now open in the Lane Cove Arcade (across from Found Gifts & Homewares, and below Vision Personal Training). This women's clothing store is all about affordable fashion, with most stock under $100 (apart from leather items). We have been told they will have three deliveries a week of new stock to keep things fresh and exciting.
Closing or Closed
Buby Bling
Buby Bling has finally closed down (after around 8 months of a Closing Down Sale!). They shut their doors on the 27th of May, to make way for Harlem and Stone (see above).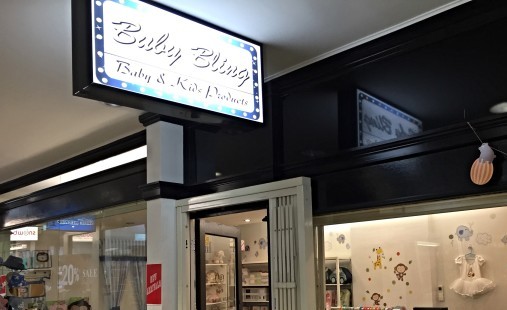 Magnolia Apartment Display Centre
The Magnolia Display Centre has closed on Longueville Road (ITC is not particularly sad about this, as we would prefer to see vibrant shops rather than apartment display centres – we have a sneaky suspicion that the old Allens Real Estate Office (near Burns Bay Bookery) is about to become another apartment display centre).
New Ownership/Management or Business Changes
Oliver Barkley Pet Supplies
Oliver Barkley Pet Supplies has a new owner – the lovely Kirsten, pictured below with two furry friends. Oliver Barkley is located at Figtree Shops in Lane Cove West.
Adam Larissa
Cheryl is now the owner of Adam Larissa. Enid, the previous owner, opened Adam Larissa over 35 years ago. When Enid decided to retire, Cheryl (who has lived in the Lane Cove Area for 26 years) decided to go from customer to store owner and she is loving it.  Pop in and say hi to Cheryl. They have some really lovely woolen and cashmere oversized jumpers.
Adam Larissa is located in The Village Shopping Centre.
Relocated/Refurbed/Rebranded
La Provence
La Provence Patisserie is currently undergoing major renovations. We look forward to seeing their shiny new cafe; which will be renamed – La Provence Espresso Bar
Bar Blaq
Bar Blaq has installed some new signage to let people know that there is a bar above Coves Restaurant and Bar in the Cake Man/Bakers Delight Arcade.
Bliss Hair and Body
The lovely ladies at Bliss Hair and Body in Riverview have a fab new WEBSITE.
Milestones/Special Mentions
Spotted Orchid Citizenship Award
The lovely Rita at Spotted Orchid was stoked to win this Lane Cove Citizenship Award, presented to her during the month. She said "When you get recognised for a dream and almost cry on stage!"
Soulful Fitness 2nd Birthday
Soulful Fitness celebrated their 2nd Birthday during May, with a big Open Day of celebrations and free classes for all.
The Sanctuary Skin Care and Beauty 4th Birthday
More birthday wishes, this time to one of our new business supporters, The Sanctuary Skin Care and Beauty (more details below). The Sanctuary celebrated their 4th Birthday in May.
 
Len Wallis Audio
Yet another birthday in May – Len Wallis Audio turned 39 years old!!
It was a sunny day on 29th of May, 1978 that Len Wallis Audio officially opened it's doors. A little investigation with Mr Wallis today revealed the very first sale of the new business was a Yamaha CR-2020 AM/FM Stereo Receiver sold to a chap who walked in while the shop was still very much under construction…

Cove Craft
One of Lane Cove's hidden gems is Cove Craft, which has been operating ITC for 40 years!! Cove Craft is a tiny shop squashed between the TAB and Unwined Bar, opposite the Post Office in Lane Cove.
For Sale/For Lease
Up for Auction on the 22nd of June are three shops on Burns Bay Road. The building in question used to be home to Rea's Butcher and the old Kidstuff site, and also includes Dymocks. More details and a video about the site HERE.
Want to lease a cafe or restaurant in the heart of Lane Cove? Here's some for you HERE or HERE or HERE or HERE
The business information below is provided by our Business Directory members for your information.
If you are sick of continuously cleaning out your gutters of leafs and other debris. If you are sick of possums running a muck in your ceiling, or of minor birds waking you early every weekend. Or if you worry every time it rains incase you home floods from blocked gutters or downpipes, then our gutter guard system is for you. Smart Gutter Solutions gutter guard system can prevent these issues and more!
The Sanctuary Skin Care and Beauty is an advanced skin clinic and beauty salon located in Neutral Bay. The salon is owned by Lane Cove local, Natasha Lee, who heads up a highly-professional team that deliver results-driven, relaxing treatments in a clean, luxurious, welcoming environment.
The Sanctuary specialises in advanced skin treatments specifically treating: lines/wrinkles; congestion/acne; pigmentation/sun damage; dullness/dehydration; sensitive/inflamed skin.
At Jon-Patrick our passion is creating something beautiful and delicious as well as creating a menu that will entice all your senses. We will provide a one on one consultation to ensure all details of your event are covered.
Whether it's an in home fine dining experience, boardroom luncheon, a traditional High Tea or any reason to celebrate, let our Le Cordon Bleu qualified chef make your event truly unique.

Select Conveyancing are the key to smooth, stress free conveyancing! Whether you're buying or selling, Select Conveyancing ensure their service is easy and stress free every time. Nicola Lacey, our experienced conveyancer, is ready to guide you through every step, and take the hard work off your hands.
Sydney Wide Plastering is a team of complete interior specialists with an emphasis on customer satisfaction and second to none workmanship. Our team is completely licenced both in GYPROCK and PAINTING and also fully insured.
F45 Training is the new training technique leaving competition and clients gasping for air. F45 is the most innovative, challenging and systemised team training workout in the world. Come and train like the stars at F45 Training.  The time is now! Put yourself first! We'll help you every step of the way!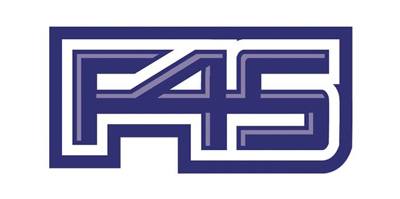 Paramount Painting and Decorating are Sydney's solution for all your painting & decorating needs. Interior Painting or Exterior Painting? We have the solution. Let us use our skills for the best results on your investment. Particular attention to detail and Qualified Carpentry skills an added bonus.
Spotted Orchid Florist miss nothing when creating the ideal floral dream for their clients. Designed with nothing but love, passion & a overwhelming urge to ´WOW'.
Advertise on In the Cove
Your business can be featured above if you become an ITC Community Business Supporter. Did you know you can advertise on In the Cove? Yes, you can!!  In fact, advertising is our only revenue. At this stage the ITC team is 1.5 people. We would love to do more and bring you more but we need your help. Spread the word about ITC and let local business owners know that ITC is your source of local business news. If you would like to advertise with us please email us here for a Media Kit. All community groups and sporting groups can advertise their events free of charge on ITC so don't forget to email us with your events.
Do you have a local issue you would like help with? ITC is here to help just email us at [email protected]