Don't panic but the school year is halfway through and it is time to plan a few activities for the kids to help ensure you all have a fun couple of weeks off school.
Bookings for the Winter Camp are now open! Come on into the Lane Cove studio for the best holiday camp on offer. Your dancer will have the time of their lives making friends and getting creative with our incredible teachers. They have a limited amount of spots so book in now to avoid missing out!
Book before 21st June and get 10% off!
6th-9th July
9am-3pm (extended hours available)
Cost: from $70
Book here: trybooking.com/BJVUX
Email: [email protected]
Website: dancesensation.com.au
---
Join Imagination Dance these school holidays for their upcoming holiday camps!
These holidays they're Frozen 2 and Belle themed!
2 hours of dancing, craft, singing and FUN!
Different themes and activities each day for ages 3-7yrs.
Register online at: www.imaginationdance.com.au
---
Holiday Sports
Little Legends aims to build a lasting love of exercise through a wide variety of age specific sports, games and activities that are suitable for both girls and boys of all athletic abilities (all children will be kept in age groups throughout the day).
They begin the day with warm-up games, throughout the day we rotate between different sports, games and action packed activities which will leave your children asking for more. Some of the games we play include bull rush, relay races, soccer, netball/basketball, capture the flag, music games and many more.  It is fun holiday sport for ages 4 to 12
JULY
Tuesday 7, Wednesday 8, Thursday 9
Tuesday 14, Wednesday 15, Thursday 16
9am to 3pm
Extended hours available – 8am to 6pm (extra change applies)
Special early bird pricing $55 per day for booking up until June 24 (Normally $75 per day)
For more information & to book: littlelegends.net.au/home/holidaysports
NEW Get Active Sessions
For those parents who only want 1 or 2 hours of activities Little Legends are now offering Get Active sessions for the holiday period.
For more information & to book:  littlelegends.net.au/home/get-active
Email: [email protected]
Website: littlelegends.net.au
---
River Road Tennis holiday camp programs are designed for children ages 5-14 years old. Each day is action packed with professional tennis coaching, outdoor sports and games, and fun challenges with friends. Our camps are perfect for all levels and abilities.
Every ability levels are welcome at our camps, our dedicated programs cater for this with modified equipment, enabling everyone to play and enjoy their progress. Varied activities ensure an engaging, fun and active holiday program experience.
They offer:
Professional Coaching
Active outdoor activities
Competitions, prizes & trophies
FREE Bus pick up & drop off service
Before & after care options
Camp Dates:
Camp 1: 29th – 3rd July
Camp 2: 6th – 10th July
Camp 3: 13th – 17th July
Camp 4: 20th July
Address: River Road Tennis Centre River Road
Lane Cove NSW 2066
Book Here: riverroadtennis.com.au/camps
Phone: (02) 9428 3336
Email: [email protected]
Website: www.riverroadtenniscentre.com.au
Facebook: @riverroadtenniscentre
---
At Kumon, we personalise each student's program, right from the beginning. Students begin study at a level that allows them to build self-confidence from day one, and progress according to their ability rather than their age. Over time, our students develop the study habits, attitude and skills that will allow them to study advanced material confidently and independently.
Kumon has operated in Lane Cove for over 30 years, and is run by local mum (and ex-Kumon Student) Sheryl Lee. We are constantly adjusting our centre to ensure the safety of our students, staff and the local community. Families can study with us in person, online, or via correspondence – choose the system that suits your family best!
Find out more about the Kumon Method of Learning by watching our introductory video (https://au.kumonglobal.com/kumon-a-foundation-for-the-future/) or booking an Orientation Meeting directly with Sheryl at [email protected].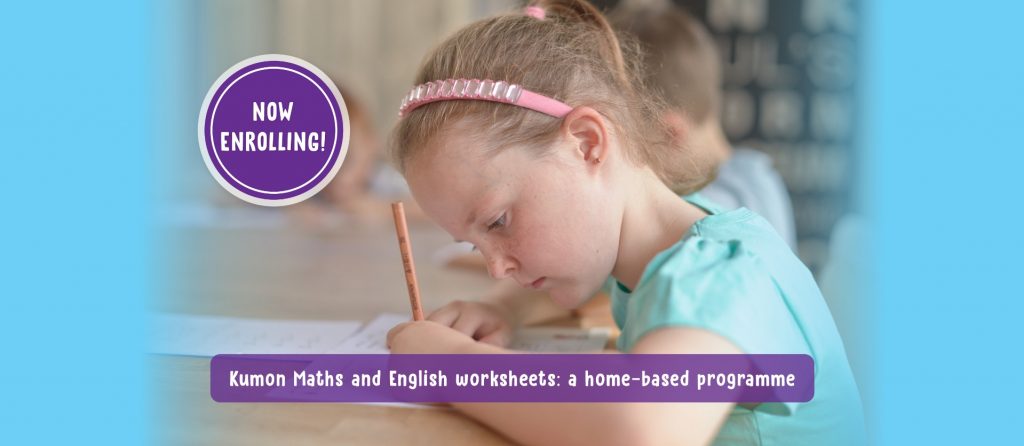 ---
Teens Yoga is ideal for busy High School aged girls and boys.
Every week we provide a safe, fun space where they don't need to overachieve – and offer tools to deal with pressure, stress and anxiety AND develop focus and confidence. They'll truly relax with a combination of movement, breathing and gentle meditation & mindfulness techniques.
This class can be attended live in the studio or via zoom from home.
We will be running throughout the holidays too.
Time: Sundays 5.00 – 6.00pm
Address: Yogabowl, Inside Lane Cove Tennis Club. Kenneth St @ Central Park, Longueville.
Book Here: yogabowl.com.au/events/classterms/book-class.aspx?id=3
Email: [email protected]
Website: yogabowl.com.au
Facebook: facebook.com/Yogabowl/
---
Sydney Speech Clinic are offering a variety of therapy options for speech and OT these July School Holidays!
Therapy Intensives: The winter school holidays are a great time to squeeze in some additional speech therapy or OT sessions.  We love seeing our clients for more frequent sessions in the holidays so that they can really work hard towards their goals (whilst having fun too!).
Holiday Groups: We are excited to be able to offer our school holiday programs again!  We are adjusting the format slightly to make sure we follow precautions for safe social distancing and infection control. We are limiting our group numbers to 3 children in one group with one therapist. We are staggering start and finish times and making sure rooms and resources are thoroughly sanitised between sessions.
We have various groups to choose from.  Options include:
Social Thinking Groups – perfect for preschoolers and lower primary age children who need to practice their social skills with peers facilitated by an experienced speech pathologist or OT.
Lego based therapy Group – A very popular group!  Lego therapy is ideal for those children who maybe have already worked through social thinking concepts and need more practice in a collaborative, shared activity format with the motivation of Lego to really get the best out of their experience!
Literacy Groups – We tailor these groups according to the needs of the children joining.  Common themes and goals include sound to letter knowledge, explicit systematic phonics instruction, blending and segmenting skills, swapping sounds in words to make new words, forming written sentences and developing stories using a structured, language-rich teaching approach.  Programs we use to support literacy groups include 'Sounds-Write', 'Talk for Writing' and 'The Write Stuff'
Please fill in the expression of interest form on the website to register http://www.sydneyspeechclinic.com.au/ssc/group-therapy/
---
In Spanish
"Play In Spanish" is our online interactive program where children can play, learn and practice Spanish. This is not an online game, not a video. It is an interactive online session where your child will play with other kids in Spanish. A teacher will join the session to teach, play and guide the students.
We have prepared all sort of games like: charades, I spy, crosswords, wordsearch, bingo, treasure hunt, memory cards, and more!
About the sessions:
For children 5+
Time: 10am to 11am – Twice a week
Number of students: maximum 7
Cost: $36 for 2 sessions ($18 each)
Week 1 
Mon 6/7 and Wed 8/7
Tue 7/7 and Thu 9/7
Week 2 
Mon 13/7 and Wed 15/7
Tue 14/7 and Thu 16/7
If you would like to enrol your child please click on the link:  Enrol in Play In Spanish
Because we are passionate about what we do we want the kids to have fun In Spanish these holidays! Thank you for giving us the opportunity to give your children a gift for life.
Carolina and the In Spanish team


Book Here: Enrol in Play In Spanish
Email: [email protected]
Website: www.inspanish.com.au
Facebook: https://www.facebook.com/inspanishaustralia/
---
Gallery Lane Cove and Creative studios are very excited to be back up and running with a huge variety of holiday workshops on offer in our studios. Pottery, painting, drawing, craft, sewing and more.
We also offer before and after workshop care, details can be found on our website. Due to social distancing measures, spaces are extremely limited so head to our link to enrol your children now
Phone: 9428 4898
Booking Info School Holidays:  Gallery Lane Cove
Website: www.gallerylanecove.com.au
Email:  [email protected]
Facebook: @gallerylanecove
---
Lane Cove Taekwondo is relaunching their programs on Saturday June 13th and to celebrate they are giving In The Cove readers a special offer of 4 weeks of classes for just $19.95!
LCT has classes for the whole family from 4 to adult. They will even be operating their full schedule over the winter school holidays!
So what are you waiting for? Jump on this offer and KICKSTART the second half of 2020!
Cost: From $19.95
Mobile: 0406 493462
Facebook:lanecovetkd/
Website: lanecovetaekwondo.com.au
---
Bop till you Drop Online
Bop till you Drop run VIRTUAL – DISCO – SCIENCE – SLIME making events through out the School Holidays.
If you need an activity to keep your child occupied, these 30-minute and 60-minute sessions are the safest way to stimulate their minds and get them of the lounge.
All you need to do is click on the zoom link provided and enjoy a nice cup of coffee/tea while we keep your children occupied.
In the disco we will teach the children dances and play various party games. The children will even get to request songs.
In the science session we will teach the children cool science experiments.
In the slime session we will teach the children how to make two different lots of slime, how awesome!

Contact us for more information!
Phone: 1300 13 03 13
Email: [email protected]
Website: boptillyoudrop.com.au
Facebook: facebook.com/boptillyoudrop/
---
Be a Lane Cove Legend
To make sure you don't miss Lane Cove info sign up to our newsletter. It comes out every Wednesday at 7.30 pm and includes a wrap up of everything posted on our Facebook site in the previous week.
Did you know that In the Cove has an Instagram page? Yes, we do, and we feature pictures from our roving reporters and our ITC team that do not appear on our Facebook page. Follow us on @inthecove