Lane Cove is excited about Harris Farm Markets coming to Lane Cove.
Harris Farm Markets
This week the hoardings went up at the old Coles site on Burns Bay Road.  The old Coles will be transformed into Harris Farm Markets. There is still parking available in the Old Coles carpark. To access Burns Bay Road by foot, use the walkway near Chemist Warehouse or the one near BWS.  (see our cover photo).
Leeches
With the wet weather, the leeches have been coming out.  Make sure you check your pet for leeches.  One roving reporter spotted leeches on their dog after a walk through the bushland.  More info here.
Tree Down
This tree on Centennial Avenue on Monday 22 March 2021 caused some traffic delays.
Dine and Discover
Dine and Discover vouchers are now available for Lane Cove Residents on 30 March 2021. Vouchers can be used 7 days a week, including public holidays.  More details here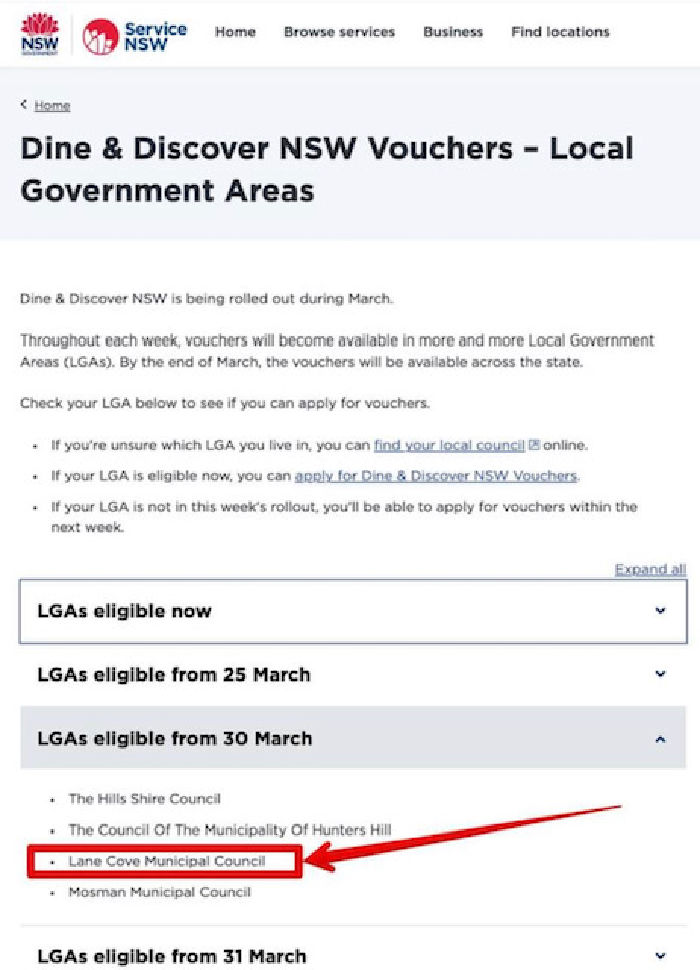 River Road Accident
With the wet weather this week, there were two accidents on River Road Northwood near Jack and Co.
Warraroon Reserve
Sydney Water posted a sign at Warranoon Reserve stating that the area may be impacted by sewerage overflow.
New Business Alert
Chatime Australia is coming to Lane Cove – stay tuned for more details.
Vandalism
The old Music and Cultural Centre on 266 Longueville Road was vandalised this week.   A roving reporter saw a gang smashing up the building and then getting on the 253 Bus heading towards Riverview.
Movement Mob
Lane Cove! Let's get moving in April and shake what your mamma gave you!
Chiropractic Central in Lane Cove is teaming up with the local community to encourage and inspire everyone in the Cove to get moving!
Movement is LIFE! Regular movement improves your overall health, fitness, and quality of life. It also helps reduce your risk of chronic conditions like type 2 diabetes, heart disease, many types of cancer, depression and anxiety, and dementia. So let's get healthy together as a community!
THE MOVEMENT MOB was created to inspire you, give you tips and fun tricks to get moving and be healthy and providing FREE Movement Meetups and accountability throughout April.  So the question is, HAVE YOU JOINED THE MOB??  More details here.
Lane Cove History Prize
Are you a bit of a history buff? Why not enter the Lane Cove Historical Society (LCHS) Lane Cove History Prize. The winner will receive a cash prize of $2000. The award encourages Lane Cove residents to research the colourful history of the Lane Cove Municipality. Submissions will be accepted on any aspect of Lane Cove's history; however, this would be a great opportunity to tell your family's Lane Cove story.  More details here.
50 Shades of Rose
Are you a Rose fan 🍷? Then you might want to grab some friends and head to Garçon for their 50 Shades of Rose event. Book soon, as numbers are limited, and this event was very popular at their Tramsheds venue.  Booking Details here.
Easter Egg Hunt
Four Frogs Crêperie is hosting a FREE Easter Egg hunt!! You must register at the cafe. Looks like fun!
Masala Kitchen
Masala Kitchen has a lunch special that is awesome. They are this week's sponsor of our week in review.  The ITC family had the lunch special this week and it is good value.  They have a $20.00 lunch between Monday and Friday.  Highly recommend it.
Crime Report
Yet again, more reports of Car Break-ins.  Two were reported to us in Riverview and one in Karilla Avenue in Lane Cove North.
Greenwich
Two males were observed breaking into cars in Landenburg Place around 1.00 am on Monday.  A witness who confronted one of the males was threatened with a knife.   Police were called, but the pair fled the scene and were able to evade the Police.  They were last seen heading towards the Pacific Highway in a red car, possibly a Volkswagen.  One male is described as Caucasian, young-looking with a large build and wearing a grey hoodie and grey track pants, the other is described as Middle Eastern appearance, 18-20 years old, around 160cm tall and wearing a dark coloured cap and dark hooded jumper.   Anyone with information should call Crimestoppers or North Shore Police.
Riverview
Police were called to Romani Avenue on Saturday evening regarding an altercation between a taxi driver and passenger.   It is alleged that two passengers refused to pay a $50 cleaning fee after one of them vomited in the taxi, instead insisting on cleaning the taxi themselves. While the driver and passenger argued over the $50 it is alleged that the passenger sprayed cleaning spray into the driver's face and tapped him on the cheek.   Police attended and spoke with both parties and the passenger agreed to pay the fee.  Investigations are continuing into the alleged assault on the driver.
Artarmon
Around 8 pm on Thursday 18 March, Police responded to a triple zero call from a woman fearing her safety.  Police attended a unit block in Barton Road and located the person of interest who was uncooperative and hostile.   The man was placed under arrest and began to resist violently, headbutting and spitting on Police.  The man, who is believed to have been under the influence of the drug "Ice", began fitting and eventually had to be sedated by Paramedics due to his violent behaviour.   After being treated at the hospital, the man was refused bail and is due to appear at Hornsby Court this week.
Chatswood
Two women became involved in a physical fight in the food court of Westfields on Saturday. It is alleged that a 33-year-old woman became aggressive when a 32-year-old woman took a chair that the 33-year-old was saving for her husband.  Both women began to yell at each other while witnesses tried to intervene.    The argument then escalated with both women allegedly slapping each other across the face and the husband of the 33-year-old also becoming involved.  Police attended after being called by witnesses and spoke to both women. However, neither woman wanted to make a formal complaint.
Chatswood
Police received multiple calls around 11 pm on Friday regarding a brawl involving around 10 males occurring at the Chatswood Interchange.   Police attended the scene and located three males in nearby Help Street.  The three males, all aged in their early twenties, were identified as victims after Police reviewed CCTV footage.  Police would like to identify six other males, believed to be aged in their early twenties, who allegedly set upon another four males, kicking some of them in the head on the ground and knocking one male unconscious.  Anyone with information should contact North Shore Police or Crimestoppers.
Help In the Cove Grow
In the Cove wants to employ local people, we want to bring even more news to you, and we need your help. Become an In The Cove member, and we have a little gift for you (our very own reusable masks sourced from a Lane Cove business). To find out how to help here and how to get your reusable mask, hurry as stocks are limited. 
Local News At Your Fingertips
In the Cove is run by locals. It is the only online hyperlocal news and media business based in Lane Cove.  We provide local free news – we do not have a paywall and will never have a paywall.