It's been another big week in Lane Cove with COVID19 news (there are now 2 unknown cases in Lane Cove) and a few other local issues.
COVID19 Update up to 28 July 2021
The NSW Govt announced today that lockdown would be extended to 28th August 2021. Read more here. 
Two Confirmed Cases in Lane Cove
There are two confirmed cases in the Lane Cove Council area.  One case we reported about last week and the other case was a student at Lane Cove West Public School – read more here.
The source of infection is unknown for both cases.  You can see the full list of cases by local government areas here.
Our LGA includes all suburbs with a 2066 postcode and 2065 postcode (which includes Greenwich and other suburbs not in the LGA). These stats do not include that part of Lane Cove North located in Willoughby City Council (for those who live on the Mowbray school side of Mowbray Road).
NSW recorded 177 new locally acquired cases of COVID-19 in the 24 hours to 8 pm on 27 July 2021. 46 cases were infectious in the community. This number has to be near zero before lockdown ends.
Forty-seven cases were in isolation throughout their infectious period, and 22 cases were in isolation for part of their infectious period. Forty-six cases were infectious in the community, and the isolation status of 62 cases remains under investigation.
There are currently 165 COVID-19 cases admitted to hospital, with 56 people in intensive care, 22 of whom require ventilation.
Sadly, NSW Health has been notified of a COVID-19-related death, a woman in her 90s, who died yesterday at Liverpool Hospital. NSW Health extends its sincere condolences to her family and friends.
This is the 11th COVID-19 related death during the current outbreak.
There were 94,532 COVID-19 tests reported to 8 pm 27 July 2021 compared with the previous day's total of 84,486.
NSW Health administered 25,375 COVID-19 vaccines in the 24 hours to 27 July 2021 last night, including 7,686 at the vaccination centre at Sydney Olympic Park.
The total number of vaccines administered in NSW is now 3,575,052, with 1,395,881 doses administered by NSW Health to 8 pm 27 July 2021 and 2,179,171 administered by the GP network and other providers to 11:59 pm on Monday 26 July 2021.
NSW Health continues to urge everyone throughout NSW, to get tested immediately if they have even the mildest of symptoms and isolate until they receive a negative result. High rates of testing are critical to detecting transmission and prevent the further spread of COVID-19 in the community.  We have updated our testing location guide here with details on the quickest testing turnaround times here.
If you are directed to get tested for COVID‑19 or self-isolate at any time, you must follow the rules whether or not the venue or exposure setting is listed on the NSW Health website.
It remains vital that anyone who has any symptoms or is a close or casual contact with a person with COVID-19, isolates and is tested immediately. When testing clinics are busy, please ensure you stay in line, identify yourself to staff, tell them that you have symptoms, or contact a case.
Please check the NSW Government website regularly, and follow the relevant health advice if you have attended a venue of concern or travelled on a public transport route at the same time as a confirmed case of COVID-19. This list is being updated regularly as case investigations proceed.
Local Exposure Sites
ITC is checking the local exposure sites daily, and we are surprised that NSW Health has not listed any sites in the Lane Cove Council area for at least two weeks.  The latest exposure sites nearby include:
LOCAL EXPOSURE SITES
Anyone who attended the following venues at times listed is a casual contact who must immediately get tested and isolate until a negative result is received. If your date of exposure at this venue occurred in the past four days, you must get another test on day five from the date of exposure. Wear a mask around others and limit your movements until you get another negative result. You should continue to monitor for symptoms, and if any symptoms occur, get tested again:
St Leonards
Tradelink
6 Frederick Street
Friday 16 July
6:30am to 7:00am
Chatswood
Cherry Lane Cakes
3/457 Victoria Avenue
Friday 16 July
12:20pm to 12:30pm
382 Victoria Avenue, Chatswood
Wednesday 14 July 2021,
12 pm to 1 pm
If you were at ANZ Chatswood, get tested immediately and self-isolate until you get a negative result.
Local Government Elections
NSW Local Government elections have been postponed to 4th December 2021.  They were scheduled for 4th September 2021.
Business Alert
Pet0 opened this week in the old Flannerys/About Life/Thomas Dux building on Burns Bay Road (next to the old Coles site – which will become Harris Farm and some speciality stores)
NAB Public Health Order Breaches
The Daily Telegraph has reported today that "staff at 27 National Australia Bank branches in greater Sydney – including three in Covid-19 hot spots in southwest and western Sydney council regions – have been seen in social media posts repeatedly flouting the public health orders at their offices.
NAB Head Office has confirmed to ITC that the article is correct, and they have released the following statement by NAB Group Executive Personal Banking Rachel Slade
"It is very disappointing that COVID safe protocols have not always been adhered to in our buildings, including masks being removed and social distancing not taking place. We take our health and safety obligations to our customers, our colleagues and the community very seriously – this is not negotiable – and any breaches are not acceptable.
As soon as we were made aware last week of some colleagues not following the rules, we wrote to colleagues again reinforcing the importance of maintaining the COVID protocols at all times, including during meal breaks and in meetings. This has been a consistent message throughout COVID and will continue to be. The only way out of lockdowns is to follow the rules and advice of government and health authorities.
Our bankers have done a tremendous job supporting customers during COVID and continue to do so while managing the impacts of COVID on themselves and their families. They have also done a terrific job supporting each other in the workplace; however, at all times, we must follow the rules.
Background
NAB continue to operate a comprehensive range of COVID safe protocols to keep our customers and teams safe. These include reduced opening hours, increased branch cleaning, the use of PPE by employees, QR code check-in and check-out at all locations and alternative working arrangements for colleagues.
Outside of our reduced opening hours, our branch teams remain on-site to support customers via alternate channels, including online chat, video calls, and telephone. Where this is taking place, colleagues have been instructed to continue to adhere to the appropriate COVID safe protocols, including social distancing and mask-wearing requirements, including when at colleague gatherings.
We also continue to support our colleagues through COVID. Any colleague wishing to work from home, can be provided with equipment and training to enable them to continue to support our customers. We have also limited the movement of colleagues in the Sydney region, including movement outside of LGA's impacted by additional lockdown requirements. NAB are also offering impacted colleagues in New South Wales paid car parking options, removing the need to access public transport, the ability to access the vaccine, including paid leave options.
The provided list has been compiled over several weeks, as the current COVID outbreak in Sydney evolved.
Financial services are currently on the authorised workers list and workers may leave the LGAs of Fairfield, Canterbury-Bankstown, Liverpool, Blacktown and Cumberland for work. NAB has taken the position that NAB colleagues are not to move in or out of these LGAs for work to help keep our colleagues and customers stay safe. We also have six branches are currently closed due to the affected LGAs, whilst all other branches are closed to customers from 12.30 pm (with the sole exception of Pitt and Hunter branch). "
Crime/Accident and Incident Report
Riverview
Watch out – car thieves are out.
A Riverview resident told ITC the following incidents in Riverview:
Attempted car theft and a car break and enter on Monday night, July 26 2021.
Another attempted car break and enter and attempted car theft and trespass Tuesday night, July 27 2021
Successful car break and enter Tuesday night, July 27 2021 – goods stolen from car.
Successful car theft Tuesday night, July 27 2021
The fingerprint squad has attended several homes in Riverview today.
Please check your surveillance footage – there are several sites involved, all close to St Ignatius College and within a 1km radius of there.
If you have any footage, please call Chatswood police 0n 9414 8499 and ask to speak to Senior Constable Nicholas Landsdowne.
Lock your car and do not leave any valuables in the car.  If we all did this, the Lane Cove Council area would be slim pickings for thieves.
Willoughby
Police are investigating an incident that happened in Sanders Park around 8 pm on 18 July and would like to identify a man that inappropriately touched a 16-year-old girl. The man is described as 40 years old, 170cm tall, medium build with a small beer belly, small spiky light brown hair and stubble beard and was wearing a light coloured hooded jumper, possibly pink or salmon in colour, dark grey baggy tracksuit pants and honey/tan coloured ankle short UG boots.  If you have any information, please contact North Shore Police or Crimestoppers.
Artarmon 23/7/21
A 24-year-old Artarmon man has been charged with high range drink driving.   The man was intercepted by an unmarked Police vehicle when the Isuzu he was driving was allegedly observed driving erratically on the Pacific Highway and mounting a kerb.  The man was arrested and taken to Chatswood Police Station after producing a positive roadside breath test.  A further breath analysis produced a result of 0.172, and the man is due to face Hornsby Local Court in September.
Milsons Point 22/7/21
Four men have been issued with Infringement Notices after they were found fishing together under the Harbour Bridge.   Police spoke with the four men around 9.40 pm and discovered they were from Beaumont Hills, Box Hill and Tallawong, which is outside the 10km radius you are permitted from home for exercise or recreation.  The four men were also breaching the two-person limit.
North Willoughby 21/7/2021
A 39-year-old North Ryde woman has been infringed for conducting children's group fencing lessons in Willoughby.  Police attended a location in McCabe Place around 3.30 pm in response to a Crimestoppers report.   On arrival, Police observed the woman conducting a fencing lesson in an indoor venue with two children.  The woman told Police that one of the children was her own child, which was found to be false when the child's parent arrived to collect them. The woman was found to be breaching the Public Health Orders by conducting the training in an indoor venue and exceeding the limit of 2 people.
Artarmon 23/7/21
A 34-year-old Blacktown man has been infringed for breaching Covid restrictions.  The man was observed by Police sitting on a public bench in Hampden Road just after midnight.  Police stopped and spoke with the man and became aware that he had no reasonable excuse for being out of the Blacktown LGA or out of his home.
St Leonards 21/7/21
Police would like to remind everyone to watch out for parcel theft. A parcel was stolen from a building foyer in Albany Street around midday.  Police are trying to identify the offender who can be seen on CCTV footage tailgating someone into the building before looking through several parcels that were left in the foyer.   CCTV footage also shows the offender trying to gain entry to nearby mailboxes.  The offender is described as a Caucasian male, 30-35 years, with brown short hair and wearing a bright red Adidas jumper, black trousers, white trainers and a black face mask.
Lane Cove North 25/7/21
A man from Wattle Grove has been infringed after Police located him at a Lane Cove North address with no reasonable excuse for being there.   Further enquiries revealed that the vehicle the man was driving was allegedly linked to a stealing offence. Several tools, suspected to be stolen, were located in the vehicle and seized by Police.   The man will be charged with Goods in Custody Suspected to be Stolen unless he is able to provide Police with proof that he lawfully acquired the tools.
Our cover photo is the morning sky on Wednesday 28th July by Renee Maxwell  Photography and Design.
Are You Looking to Buy or Sell in Lane Cove?
In The Cove is now producing a weekly Lane Cove Property Update. See our latest update here. 
If you are selling, ask your agent if they are an ITC Lane Cove Property Guide supporter.

In the Cove is on Instagram
If you would like to follow ITC's travels throughout Lane Cove and see some beautiful pictures of where we live, follow ITC on Instagram
 here.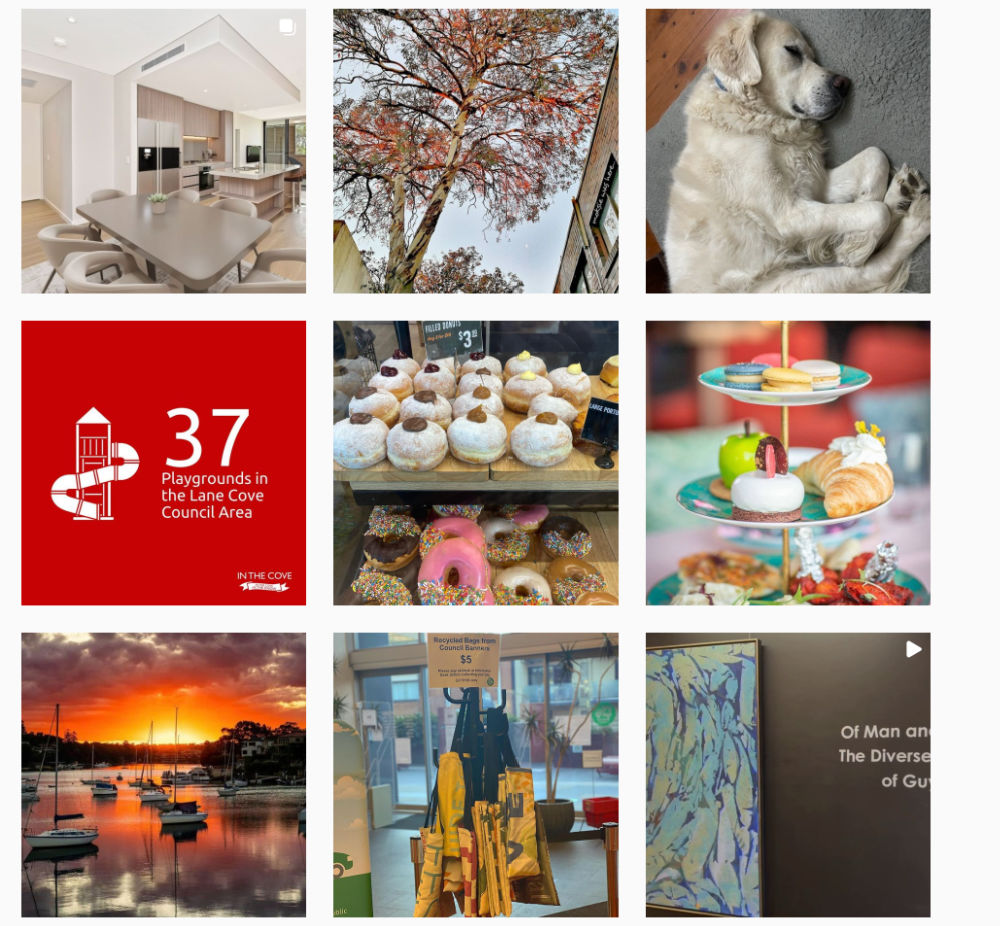 In the Cove Weekly News Blast
Have you ever heard people talking about a hot Lane Cove issue and wondered how they knew about it?  More than likely, they get our newsletter every Wednesday Night at 7.30 pm, and it has all the info that was on any of our social media platforms and more – so sign up now and never have FOMO (fear of missing out). SIGN UP HERE