Australian violinist Madeleine Easton is an established star on the international stage, known for her versatility and expertise in the world of violin playing.
Madeleine plays on a 1682 Giovanni Grancino violin.
Madeleine's career spans 20 years and includes living and working in Europe as a concertmaster and director, but it all started in Lane Cove.
Life in Lane Cove
Madeleine attended Lane Cove Public School.  Her greatest inspiration was her 5th-grade teacher Mr Ian Evans.  Madeleine told ITC;  Mr Evans was responsible for inspiring an entire future generation of Lane Cove musicians.  Lane Cove Public School has always had a powerful music programme that continues today.
Madeleine's favourite Lane Cove memories are the many wonderful hours spent in the Lane Cove Library and the Lane Cove Plaza.  She was a regular at Bill's Milk Bar, which used to be the centre of life, at York's Corner on Tambourine Bay Road.  She is still in touch with many of her primary school friends (and even pre-school friends).  She will always remember Lane Cove for its strong sense of community.
Music Career
Madeleine studied at the Sydney Conservatorium of Music, where she graduated with first-class honours. She won a place at the Royal College of Music with Dr Felix Andrievsky graduating with distinction, winning the String Prize for the most outstanding performer.
Throughout her career, a desire to combine period and modern playing have led to unique opportunities for playing with many wonderful and varied ensembles worldwide.
She has appeared as both soloist, concertmaster, and director of some of the worlds most respected ensembles and orchestras.
Engagements include:
the Orquesta Sinfonica de Madrid under Thomas Hengelbrock and Paul McCreesh;
the Gulbenkian Foundation Orchestra of Lisbon;
the English Baroque Soloists under Sir John Eliot Gardiner;
the Australian Brandenburg Orchestra;
The Kings Consort;
The Gabrieli Consort;
the Melbourne Symphony Orchestra; and
the Northern Ballet Orchestra of England.
She held the position of concertmaster of The Hanover Band from 2006 – 2017.
She has also performed with:
the London Philharmonic Orchestra;
the City of Birmingham Symphony;
the Orchestra of the Age of Enlightenment;
the Academy of Ancient Music; and
the Orchestra Revolutionaire et Romantique.
Madeleine has also taught and performed regularly at the Royal Academy of Music in London, where she directed the Bach Cantata Series from 2009- 2019.
Back in Australia
After returning to Australia in 2016, Madeleine created a dedicated Bach ensemble, 'Bach Akademie Australia'. It aims to enrich and enhance the musical life of Australia and to perform all of J.S. Bach's music – showcasing the incredible inventiveness, profundity and joy of his music.
The Akademie is also dedicated to forging close links with academic institutions to establish educational and learning opportunities for young musicians.
Madeleine wrote on www.shareyourlifestory.com.au:
"Bach inspires me because his music makes sense. It is in proportion in so many ways. I remember hearing David Attenborough say at a post-concert reception in London how Bach fits in with nature. 'Bach's music exists within nature; it's so perfect. It is like a human creation that reflects the perfection of nature itself.' David's description is accurate. If you break down Bach's music mathematically, it makes sense—it is in proportion. Bach knew it, and it was in his heart. He had an instinct. You can tell. Every phrase, every interval, is new and fresh as if it has always been there."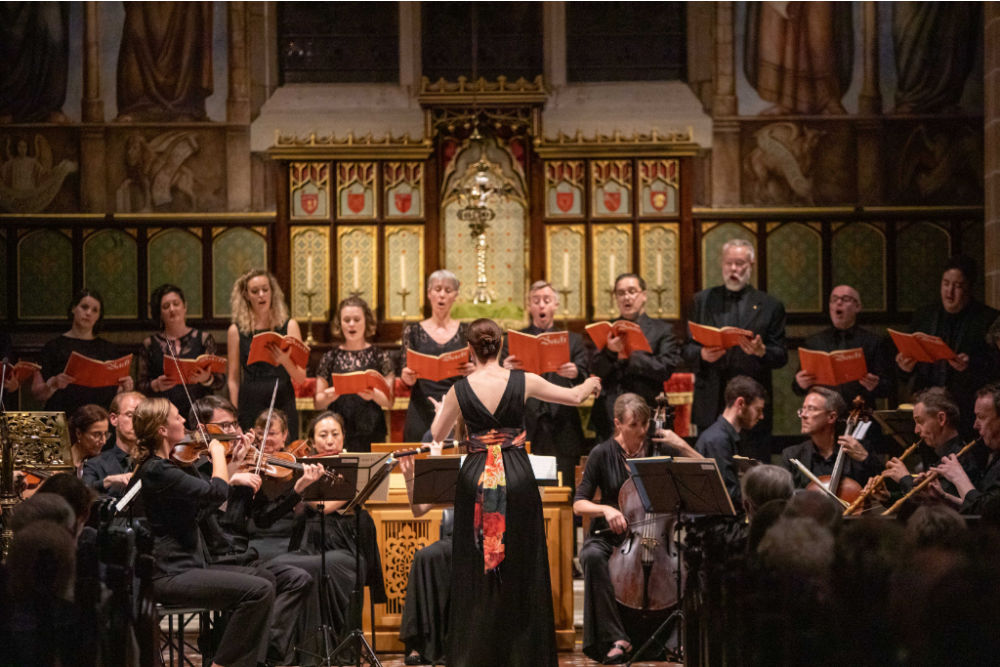 Lane Cove Visits
Madeleine visits Lane Cove more these days, due to her involvement with the Lane Cove Musical and Cultural Centre.  Madeleine told ITC that Robyn Mah (Founder and President of LCMCC)  has been incredibly supportive of her students.
Where Can You See Bach Akademie Australia Perform?
Bach Akademie Australia begins its thrilling 2022 season year with an all-Bach program featuring two of his best and most beautiful cantatas.

And a featured performance takes place on Sunday 10th April 2:00 pm at Our Lady of Dolours Church, Chatswood!
The performance will include one of Bach's best-loved and most jubilant masterpieces, the Easter Oratorio.
"In this celebrated work," says Madeleine, "Bach utilises a full choir and orchestra to amplify his message of pure, festive joy.
This very special work continues to uplift, inspire and comfort us all these many hundreds of years later."
Concert Details
EASTER ORATORIO
Friday 8th April 7:30pm – St Francis of Assisi Church, 463 Oxford Street, Paddington
Saturday 9th April 7:30pm – Joan Sutherland Performing Arts Centre, 597 High Street, Penrith
Sunday 10th April 2:00pm – Our Lady of Dolours Church, 94 Archer Street, Chatswood


J.S. Bach Cantata Am abend aber desselbigen Sabbats BWV 42
J.S. Bach Cantata Bleib bei uns, denn es will Abend werden BWV 6
J.S. Bach Easter Oratorio BWV 249

 BOOKINGS   www.bachakademieaustralia.com.au   1300 785 377
Keep Local News Free
---
Many of you have asked how you can support In the Cove. It's so easy – tell your friends about us, follow us on a different platform or subscribe to our weekly news blast.
We now have a Patreon account  where you can sponsor us for any amount you like (this allows us to keep local News free – no paywall!!!)
ITC wants to make sure you get local News when you need it by employing local people to help us out. We need your help – yes, local business advertises with us, but this is our sole source of funding. Feel free to be a reader sponsor if you have enjoyed our local news coverage – no amount is too small or too big. Thank you so much to the people who have already supported us via our press Patreon account. Help Us Here.
Stay tuned. We will be announcing our In the Cove Intern programme soon – where we will take on a part-time PAID intern who lives locally and is studying either PR, Social Media, Communication or Journalism.   This is our way to give back to Lane Cove, and as you would be aware, we offer free advertising for all local jobs as we are passionate about local jobs for local people.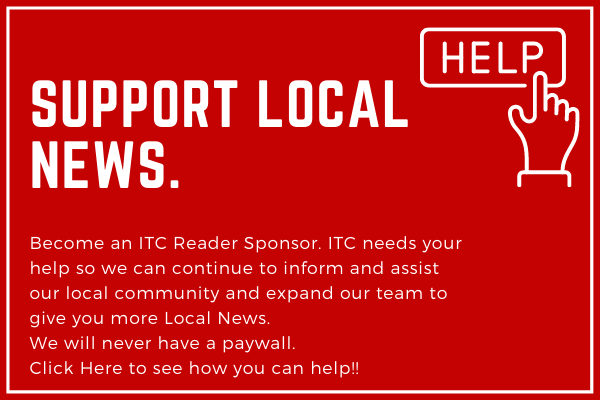 ---
Get Your Local News on Different Platforms
We have many platforms to follow, each taking a different take on Lane Cove News and Information. Don't miss out!
Facebook: www.facebook.com/inthecove