ITC loves Christmas, and we have the rundown on all the things you need for this festive season.
Where Do You Buy Fresh Christmas Trees?
Who does not love the waft of fresh pine needles in their house? A live Christmas Tree is a lovely addition to any home.  Christmas Trees are still on sale around Lane Cove, and the Scouts will be selling Christmas Trees at Bunnings on 17 December 2022 – Read More Here.
Carols by Candlelight
Wednesday 14 December – Christmas Card Making for Kids
Decorate your own Christmas cards and gift tags for your friends and family from 3:30 pm – 4:30 pm, Lane Cove Library No bookings are required.
Free event.
Thursday 15 December. 2022 Christmas Storytime
Join the Lane Cove Library's annual Christmas Family Storytime featuring festive stories & songs from 11.00 am to 12.00 pm.
Saturday 17 December 2022 Sydney Mandolin Orchestra
Saturday 17 December, 3:00 pm – 4:30 pm, Lane Cove Plaza
Join the Sydney Mandolin Orchestra in the Lane Cove Plaza for this regular Lane Cove Christmas event.  Listen out for your favourite carols and sing along. Free event.
Sunday 18 December 2022 Lane Cove Makers Market
Head up to the Lane Cove Plaza for the Lane Cove Handmade Christmas Markets and also browse at our local stores.  The Markets are between 9.00 am and 3.00 pm.  This is the last market for the year.
Where to Give this Christmas
We have put together a list of local charities who are looking for donations this Christmas – read more here.
Lane Cove Decorated Houses – Christmas Lights Comp
The annual Lane Cove Christmas Lights competition is back, find out more here.
Check out our interactive map here.
Thank you to Rebecca Mitchell of Raine & Horne Lower North Shore for providing a total prize pool of $1000.00
Lane Cove Market Square Santa Visit Sunday 18th December 2022
You're invited to join in some festive fun with Santa and his friends at Lane Cove Market Square.
Santa Visit 11am – 2pm
Santa and his friends will be in centre to see his Lane Cove friends! Come and say hi and take a selfie with Santa
Be sure to share your photo with them on Facebook @LaneCoveMarketSquare
Lane Cove Market Square Santa Elves 19 – 20 December 2022
Santa's special Elves will be in the centre to help spread the Christmas Cheers from 11 am
Santa's Elves will be sharing some goodies with all their friends.
Christmas Church Services
We have put together a list of all the Church Services in Lane Cove here.
Christmas Gift Guides
ITC has launched our Christmas Gift Guides.  This year, we ask you to pledge to shop local and help support our businesses that did it tough during the lockdown.
We have put together a special Lane Cove Christmas Section on our website, and we would love you to check it out.
Shop Local This Christmas
We have four local Christmas gift guide
Food and Drink – gifts for the foodie in your life – click here.

Home and Family
– something for your loved ones and for the home –
click here
Looking Good and Feeling Good
– get ready to look good and be pampered –
click here
Lane Cove Fitness Sport and Activities
– Hit 2023 with some new goals and a new workout regime – gyms, yoga, pilates and more –
click here.
Catering, Turkeys/Ham and Champers

Pop into Riverview Butcher and grab your Christmas Order Form. 
 Riverview Butcher is taking orders up until 21 December 2021.
They have Kaczanowski & Co. Smoke House Hams in many sizes to order. Kaczanowski & Co. have been in operation for 40 years using family recipes and traditional smoking methods with Australian grown pork.
Check out Riverview Butcher's range of Free Range Turkeys or Boned and Rolled Turkey Breast with the choice of Ray's stuffing or bring your own stuffing in store.
---
LV Meat Masters
Phone: 02 9420 2739
Address: Lane Cove Market Square, 24-28 Burns Bay Road Lane Cove
Facebook: LVMEATMASTERS
---
Hummerstons is taking orders for their amazing Hams.  Then, of course, there is their ham jam, ham bags and ham anything else you need.  They also have turkey and and any other meat you would like.  Order soon to avoid being disappointed.
This year Hummerstons has gone high tech – pop into their store and scan the QR Code, and you will have their Christmas order form online, or you can go old school and fill out their order form available at their store.
---
How to Dispose of Your Real Christmas Tree?
Drop your fresh Christmas tree at the Lane Cove Council Depot, Lloyd Rees Drive, Lane Cove West – the spot is located just opposite the Lane Cove Scout Hall – do not dispose of in front of the depot.  Make sure you have removed all the decorations and place the tree so the trunk is facing towards the scout hall.
Conditions: This service is provided for Christmas trees only. Only one tree per household. No additional green waste will be accepted. Proof of residency required. Please do not leave trees at the Depot or dump them in and around the Depot fence.
Last year we took our tree and the neighbour's tree with us – so ask your neighbours or friends if they want to dispose of their tree with you.
Lane Cove Christmas
In the Cove Website now has a dedicated Lane Cove Christmas Section.  You can click here to see it.
The Lane Cove Christmas Section includes:
Christmas Gift Guide – Food and Drink – gifts for the foodie in your life – click here.
How to Donate this Christmas – spread some joy to those who are doing it tough – read more here.
Christmas Events – A huge weekend coming up starting on Friday Night with (2, 3 and 4 December) with Bluey and Bingo Live in the Canopy and The Lighting of the Christmas Tree – read more here.
Christmas Carols – Find out where you Fa La LA La in Lane Cove – first carols at Hughes Park on 4 December 2022 – read more here
Christmas Party Festive Season Guide – Dine Out, Catering, Hiring Equipment, Party at Home (include a Gluten Free Menu from Gluten Free Pasta Di Casa) – read more here
Christmas Wreath Ideas (but made from fruit) – read more here.
Lane Cove Christmas Lights Competiton and Map
ITC has launched our Lane Cove Christmas Lights 2022 comp.
Do you think you have the winning Christmas Lights? Then enter now as the fabulous Rebecca Mitchell Raine & Horne has sponsored the competition and there is $1000 worth of prizes for the best house, best street, and best apartment.
Enter the Christmas Lights Competition here.  See ITC's Interactive Christmas Lights Map here.
Have a look at some of the entries we have received so far.
Summer School Holiday Guide
School Holiday activities are here! Check out our list of local activities that will keep your kids happy and entertained during the long …. long…. long summer break!
Be careful, as these activities will book out fast!
Activities such as:

Sailing

Multi Sports

Disco and Dance

Arts and Craft

Swim Camps

 Tennis

Martial Arts

School Readiness
There are camps that start in the week before Christmas and then in new year.  For example Sailing starts in December 2022.  Miss ITC did this course twice and loved it!!
Read more here.
Help Support Local and Independent News
You can support us in three ways:
Become an ITC reader sponsor –  Feel free to be a reader sponsor if you have enjoyed our local news coverage and would like to be an ITC reader sponsor. You can sponsor us with a monthly sponsorship fee.  We have reader sponsors who sponsor us for $5.00 a month and some who sponsor us for $100 a year – no amount is too small or too big. Thank you so much to the people who have already supported us via our press Patreon account. Help Us Here.
Buy the ITC  team a coffee – We now have a team, and they need to be paid – buy the ITC team a coffee (or two) and that will help us pay their wages and shout then a coffee Buy a Coffee here.
Do you own a Lane Cove Business or a Lane Cove resident who owns a business, you can advertise with ITC – our packages start from a $30 monthly fee (for a 12-month commitment). Email us here for our rates card.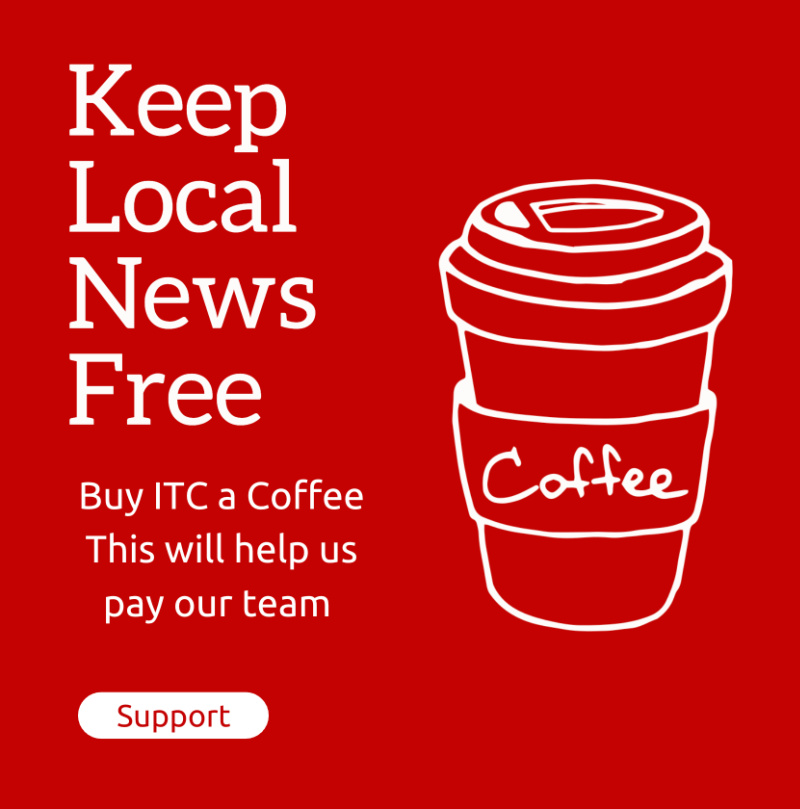 More Information
Keep checking In the Cove for more Lane Cove Christmas Information. We will be publishing a list of businesses that will be open over the Christmas period.
Is there anything we have missed? If so, let us know, and we will find the information for you.
---