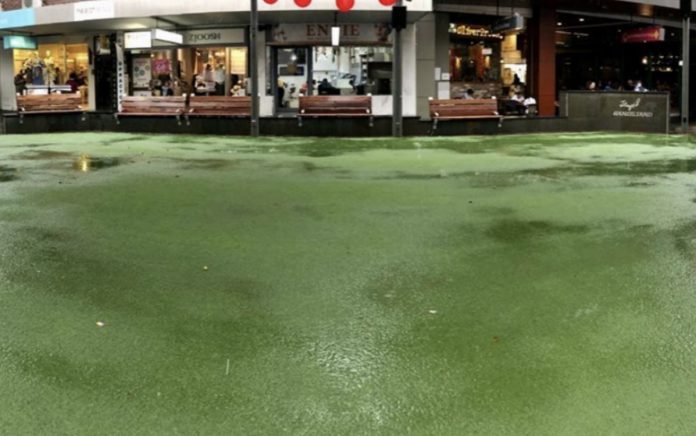 It's the first day of school holidays and it is wet and we all have to stay inside.  One exception is you are allowed to exercise.  It's not really pleasant exercising or walking with the family on a wet day.  So here are nine things to do as a family on a wet Lane Cove Good Friday
The Lane Cove Word Game
How many words can you and your family make from the words Lane Cove.  When you have finished email us with your list at [email protected]  We will find a prize for the person who sends us the most number of words.  PS have sent this to ITC's mum in Toowoomba and she is a whiz try and beat her (89 years old and a legend).
On Sunday you might want to walk around Lane Cove and spot the Easter Eggs. Today you can make your very own Giant Easter Egg to put in your window for Easter Sunday.  Read more here.
You have two choices:
Small A4 Sized Egg easy to print and get started colouring- Easter Egg Hunt A4
If you really want to make a BIG Easter egg print – we have spilt the egg into 4 x A4 pages. You can print and cut the 4 pieces and sticky tape them all together to make a SUPER DUPER SIZED EGG – Easter Egg hunt SUPER EGG
Lane Cove Rainbow Trail
Why not get together as a family and make a Rainbow to display in your window.  Get Creative and find unusual coloured things around the house to make your Rainbow. More Details here
Lane Cove Bear Hunt
Go through you massive collection of stuffed animals and work out which one should be your bear in the great Lane Cove Bear Hunt.  Dress them up, make signs to go with them.  More Details here.
Practice Your Lane Cove Dance Moves
On Easter Saturday at 6 pm In the Cove will be live streaming on our Facebook Page a Lane Cove Dance Party with a Lane Cove Spotify List.  Check out our Lane Cove tunes here – more will be added (all suggestions from ITC listeners).  We want you to dance in your driveway with candles and torches and just have fun.
Paint Some Easter Eggs with Lane Cove Local Kasia
Local creative legend @kasiajacquotembroidery has an easter egg painting tutorial online course. It is a pay per view course but a lovely way to help out a Lane Cove Creative who has had to cancel all her workshops. You may have seen Kasia teaching egg painting to many Lane Cove locals and last year the council invited Kasia to run an egg painting workshop for kids in the plaza.
This is what Kasia told us:
"As none of us are going to the Easter show this year or even out of the house for that matter, i've made my egg painting course available online so families can paint eggs together at home. The course demonstrates also how to blow out eggs properly. People can check out my eggs at @kasiajacquoteggs and or they might know me from @kasiajacquotembroidery
Sign up here.
Art Ideas from a Lane Cove Art Teacher
Local Art Teacher and owner of JumpingClay Australia, Jana Griffiths, has pulled together a few craft and art activities which are simple and easy to do. She has made each project suitable for either toddlers or primary school kids.  Read more here
Do Some Online Activities from Local Lane Cove Sources
For all of you with young kids… and heck, even teenagers, being stuck inside all day with them can be the worst! The need for constant stimulation can be exhausting. It's important to try to keep a structured day as much as possible but planning activity after activity can be a lot of work for mum and dad. Some local businesses have been able to change their format and deliver online activities and entertainment right in your own home.  Find out more here.
Lane Cove Educator Wendy Bean's Fun Ideas
Wendy Bean has been in education as a teacher, university lecturer and consultant for 45 years. She is a volunteer for ALEA which is a well-regarded literacy organisation supporting teachers. ALEA has provided journals and professional learning for teachers for over 40 years. A favourite activity is Books for Babies. On International Literacy Day each year the organisation delivers books to local hospitals. Wendy has delivered 40 book packs to RNSH for 12 years
For Parents and Caregivers
27 free, fun packed, educational Literacy Modules for parents and caregivers with toddlers. Link here.
3-5 years
Activities for those that love Bluey. Link here.
5 to 10 years
Daily reading time with Australian children's author Oliver Jefferies. Link here
Lane Cove Shops
Here is a list of shops that are open on Good Friday.
Lane Cove Resources
ITC has put together numerous guides to help out our local businesses, to make it easier for you to shop and for kids to have fun. The guides are listed below. We hope you find them useful.
Be a Lane Cove Legend
To make sure you don't miss Lane Cove info sign up to our newsletter. It comes out every Wednesday Night at 7.30 pm and includes a wrap up of everything posted on our Facebook site in the previous week.
Did you know that In the Cove has an instagram page? Yes, we do and we feature pictures from our roving reporters and our ITC team that do not appear on our Facebook page. Follow us on @inthecove