The Garage Sale Trail is the fire-breathing Godzilla of all garage sales. It's a giant purpose-driven marketplace powered by over 150 local councils and the amazing people of Australia. For many years, the Lane Cove Council did not participate in the Garage Sale Trail.  However, in 2021 they are onboard with the Garage Sale Trail and will be promoting it.
The Garage Sale Trail will take place on 13th -14th  and 20th – 21nd November 2021.
You have the option of hosting a garage sale at home or online to divert valuable resources from landfill and make or save some money in the process.
Thanks to the support of Lane Cove Council and other councils, it's free to take part, and the Garage Sale Trail provides all the tips, support and promotional materials you need to sell big and stay safe on the Trail.
Every garage sale on the Trail has a unique style and gets a sale page that provides clues to who's involved, what's on offer and anything else that's going down. It's like a treasure map to secondhand greatness. Likewise, shoppers can search for sales, items of interest and make a Trail of favourite sales to checkout.
In 2019, over 400,000 Australians got involved at 18,000 garage sales countrywide.  Participants help divert over 3.2 million kgs of stuff from landfill, proving that big things happen when we all work together.
You can also access online resources to make your garage sale a success.  On the weekend of 6th to 7th November 2021, you can access a series of online masterclasses.  The classes are hosted by some of the biggest names in fashion and sustainability; these free sessions will equip you with new skills to reuse and repair your stuff.
How Do I Get Involved?
You can pre-register now at www.garagesaletrail.com.au
Once you have pre-registered, start decluttering your house room by room and start working out what you can sell.
I Don't Like Garage Sales But Want to Declutter
If you're not a garage sale type of person – no sweat. There are other ways to get rid of your unwanted goods.
The Sydney Library of Things
In the Cove is one of the founding members of The Sydney Library of Things with Bridget Kennedy (former Lane Cove Citizen of the Year and founder of the Edible Garden Trail).
The Sydney Library of Things is located in The Coal Loader at Waverton and is proudly supported by the North Sydney Council and officially opened on 19th June 2021.
The Sydney Library of Things is a collection of extremely useful but only occasionally used items that are loaned out to the community for a short period of time.  Don't go out and buy an item to use once and sit in the garage – borrow it.  That is why their motto is Don't Buy When You Can Borrow.
It's like a normal library but with things instead of books!
Objects include tools, gardening equipment, party gear, yard games, art, craft supplies, musical instruments, and recreational equipment.
Borrowing items saves money, saves resources, saves space in our homes and saves waste. It helps build a resilient and sustainable community and strengthens community connections.
If you are decluttering and find items that you no longer use, but know someone else could use the items, please contact the Sydney of Library to donate.
The Sydney Library of Things needs your support. The library is a not for profit, incorporated association run by volunteers. Membership fees will fund the library on an ongoing basis, but there are certain expenses involved in setting up.
The Library needs a small amount of money to pay insurances, design and print flyers, and purchase laptops, software, and other administrative items needed to run a library.
You can either donate via the chuffed.org fundraising page or by becoming a member.
Any donations over $100 will be acknowledged on a donations/supporters' board displayed in The Sydney Library of Things.
Before you throw something out, ask yourself can it be repaired.  If it can, then you may want to consider attending the Repair Cafe.  This Cafe is held in Lane Cove on the first and second Sunday of each month.
A group of Lane Cove residents have initiated a Repair Café to help address the growing amount of useable items going to landfill. The volunteers want to pass on practical skills and experience to others to ensure that things are used for longer, whilst also showing how satisfying, fun, and often easy it can be to repair something.
Volunteers will help you fix the following: jewellery, ceramics, shoes, toys, clothes, zips, bags, as well as sharpening kitchen knives, secateurs and pruning tools; small woodwork repairs; household battery-operated items.
Find out more about The Repair Cafe here.
It was inspired by the worldwide social enterprise initiative www.repaircafe.org
Rent Out Your Items with Hoo-Haz
Hoo-haz is a share economy app that allows you to search for any household item you may need to use for a short period of time without the need to spend unnecessary funds purchasing it.
Most households own a ladder because it is the sort of item you need once in a while but then predominantly sits in the garage, gathering dust.
By typing "ladder" into the search field in the Hoo-haz app and setting your desired search radius from your current location, Hoo-haz then identifies all the households (we refer to these users as "the Hazzers") in your neighbourhood/community who have a ladder for rent.  More details here.
Sell Your Designer and Vintage Items on Consignment
If you like the circular economy, you might want to look at Bec & Bel – they are located in Lane Cove, and you can sell on consignment designer and vintage items or grab some lovely clothes.  They have just started Bec & Bel kids, so you can sell them on consignment after your kids have grown out of their clothes.  More details here.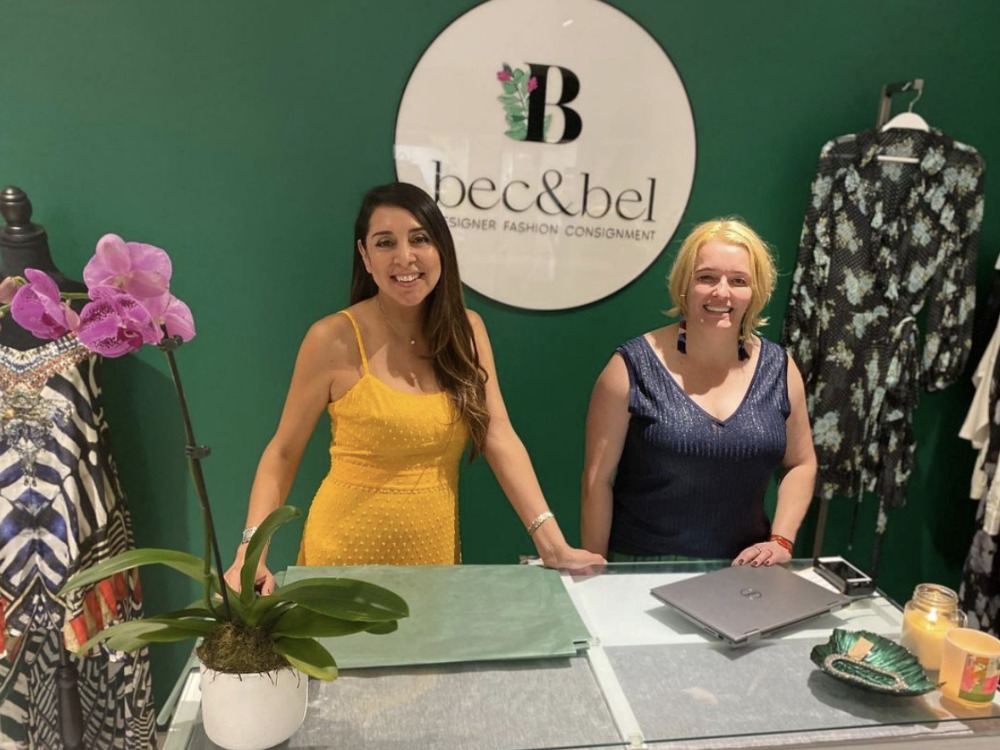 The Community Recycling Centre located in Artarmon and it is a one-stop-shop for safely disposing of problem household wastes such as paint, gas bottles or motor oil.  In other words, problem wastes that can't be collected via council kerbside waste or recycling collection services all year round.
It is a free service, and the centre is conveniently located at 8 Waltham Street Artarmon. The CRC is open Monday, Tuesday, and Friday from 8 am-2 pm and at weekends from 8 am-4 pm.  You can find out more about this centre here.
Lane Cove Council Waste Pick Up
Lane Cove Council provides each resident (which includes people who are renting) with four free garbage pickups a year. Pre-booking is required. You can make an online booking or phone the Waste Solutions Hotline on 1300 655 006.
However, if you take this option, all items go directly to landfill.  So above are great options to repurpose your unwanted items.
Are You Looking to Buy or Sell in Lane Cove?
In The Cove is now producing a weekly Lane Cove Property Update. See our latest update here. 
If you are selling, ask your agent if they are an ITC Lane Cove Property Guide supporter.

In the Cove is on Instagram
If you would like to follow ITC's travels throughout Lane Cove and see some beautiful pictures of where we live, follow ITC on Instagram
 here.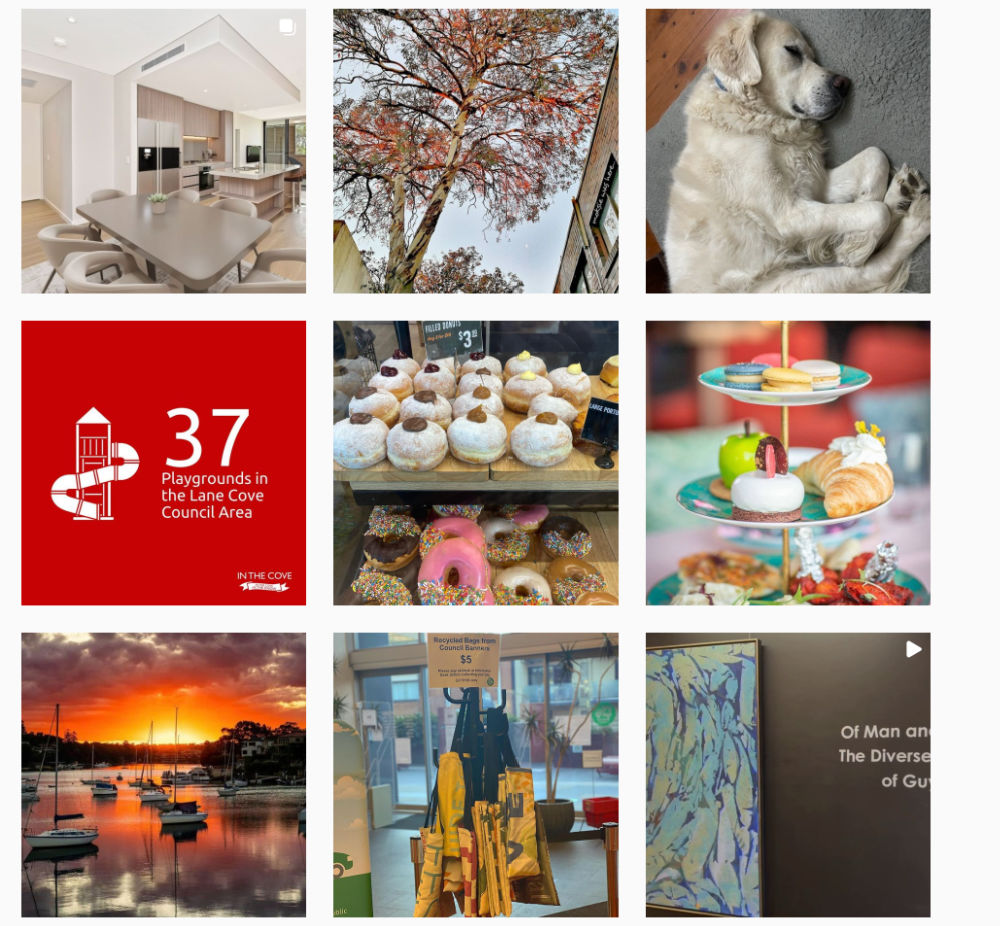 In the Cove Weekly News Blast
Have you ever heard people talking about a hot Lane Cove issue and wondered how they knew about it?  More than likely, they get our newsletter every Wednesday Night at 7.30 pm, and it has all the info that was on any of our social media platforms and more – so sign up now and never have FOMO (fear of missing out). SIGN UP HERE