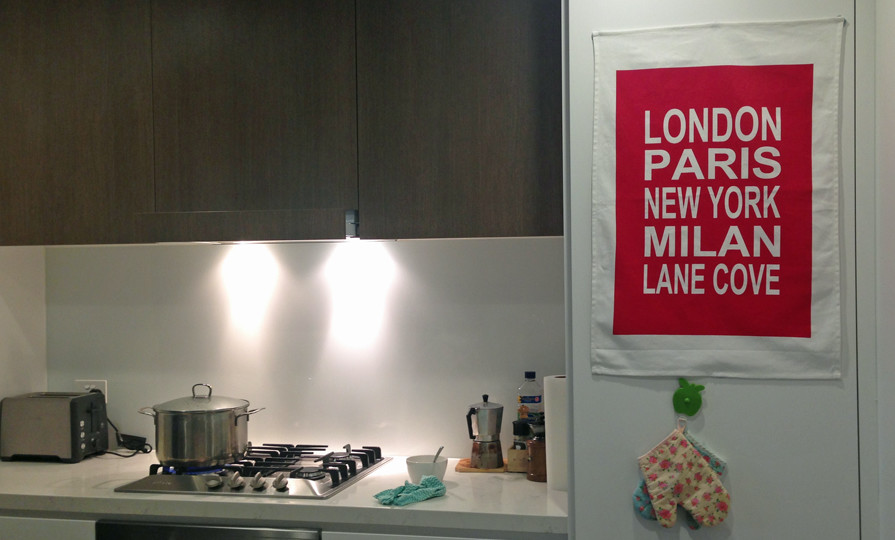 You don't need to leave Lane Cove to find the perfect Mother's Day Gift. The Saturday before Mother's Day is always a big shopping day in Lane Cove.
ITC has put together a list of items that mums might like on Mother's Day. Mums – all you need to do is print out the "Wish List" at the bottom of this page and hand it to your husband, partner, significant other or children. Nothing beats a hand made gift by your child or breakfast in bed, but some of these gifts below might also tickle your fancy.
About Life has some amazing products that Mum will love. Not only do they sell wholefoods, but they also have cookbooks, body scrubs, and an organics beauty section.
B = Bike
Bike Riding is such great exercise. There are some very groovy looking bikes at Renegade Cycles (including electric bikes). Renegade sells Electra bikes. These bikes are all about having fun. As they put it, "Electra is the bike brand for the rest of us." They look great and are apparently super easy to ride.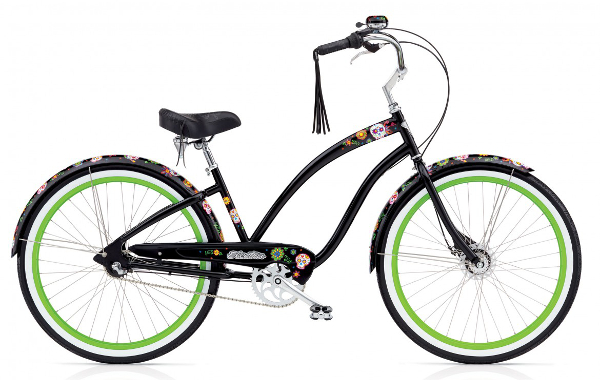 You might want to choose from the large range of electric bikes at Eurocyles Electric bikes.
Environmentally friendly, energy efficient, technologically advanced, simple to use, convenient and described by most users as great fun, electric bicycles are the personal transport mode of the future.
Electric bicycles are rapidly becoming the preferred form of independent transport across Europe with more bicycles sold than cars, and legislative changes in Australia since 2012 have opened the way for these sophisticated European 'pedelec' e-bikes to be adopted here in Australia.
C = Candles
Everyone love a sweet smelling house and there are some beautiful candles available in Lane Cove
Zjoosh stocks Glasshouse Candles – don't you just love walking near Zjoosh and sniffing the candle scent as you walk past.
Dkor Interiors stocks Be Enlightened Candles (they have three wicks and are triple scented)

Pure Flowers has a new range of Maison Blanche Candles with stunning scents such as Sweet Pea and Vanilla and Nectarine & Mint.
The Beautician now stocks Peppermint Grove candles, scents, hand wash and hand creams.
D = Delicious
Why not give mum something delicious for Mother's Day? In the Cove has discovered these amazing chocolate treats from The Source Bulk Foods. Grab some white chocolate and dark chocolate macadamias and the stunning moon macadamias for your loved one. You can even buy a beautiful glass jar to put the nuts in – mum will love it (if she doesn't ITC is more than willing to eat them for you!).
Speaking of chocolate, why not also check out the chocolate packs at Oliver Brown Chocolate Cafe (who also have a $15 breakfast and coffee deal on Mother's Day).
The Cake Man also has a range of special cakes and sweet treats for the woman in your life with a sweet tooth.
E = Eyebrows
Every gal likes perfect eyebrows. Why not buy a gift voucher for beauty treatments such as eyebrow shaping and contouring, facials, or more? Gift Vouchers are available from The Beautician in Lane Cove West and if you spend $150 on a gift voucher you will receive a peppermint grove candle (click on the image below to find out more).  You could also buy a gift voucher fromr Bliss Hair and Body in Riverview.
F = Flowers
Every mum loves flowers. The good news is that you can order online now (don't wait for the last moment). Pureflowers has some beautiful bouquets ready for you to order.
G = GHD
Every mum likes to look her best and a GHD Hair Straightener or GHD Hair Dryer (ITC has one and it is the best hairdryer I have ever had). Infinity Hair Lane Cove West stocks a great range of GHD products. They also have a big range of Moroccan Oil products.
H = Hire A Hubby
Has your husband, partner or significant other been promising to fix up things around the house, but never gets around to it? We understand how busy life is, why not tell your partner you have engaged Hire A Hubby to fix up those things around the house (might be a good idea to throw in another small present as it is nice to get something on the day)!!
I = Inclement weather
At this time of the year, parents spend many hours standing at sporting venues and sporting grounds. The sports fields can be squishy and damp (particularly if you have an early morning game and the grass is still wet with dew). The girls at Found Gifts and Homewares stock Hunter Boots. These boots are seen on all the glamorous yummy mummies (including the Duchess of Cambridge).
J = Jewellery
No one and we mean no one is going to say no to some stunning jewellery. You have your choice of bespoke pieces from a craftsman (such as Tim Blake – the Jeweller) or some beautiful costume jewellery from Zjoosh, Found Gifts & Homeware, or Iris & Lin.
K = Krug or any other Champers
Cellarbrations Lane Cove has an extensive range of champagne (and you can pop in and grab a bottle after you shop at Coles).
L = Lingerie
Every woman loves a matching set of bra and pants. Bella Cove Lingerie has a beautiful selection of bras and pants. They also have an extensive range of Papinelle and Deshabille – pj sets, nighties, plush robes, knitwear, and slippers. If you can't decide, they also have Gift Vouchers available, and all Mother's Day gifts receive complimentary gift wrapping.
M = Massage
Book mum in for a massage. She will be thrilled and so relaxed. There are several places in Lane Cove to go for massages, but if you want a remedial massage hop over and see:
Lane Cove Physio (they offer gift certificates)
Rebalance Your Centre Of Health
Chiropractic Central; or
Neurohealth Chiropractic (Riverview)
By the way, M is also for Moo Goo Skin Care products from Go Vita Lane Cove. Moo Goo is an Australian company with an entire range of natural and gentle products that are made with effective ingredients and no gimmicks. Moo Goo came about when the head of our herd thought it was unusual that his mother was using a product made for cows for her skin condition. The "Udder Cream" being used in dairy farms was designed to help keep the skin on cow's udders in prime condition for milking. Cow's udders need to be soft and supple, not dry or cracked. However the original Udder Cream his mother used was very thick to apply. So he set about adapting this cream for humans by making it lighter and non-greasy. So for your mudder go for the udder cream.
N = No More Housework
If you want a break from cleaning the house suggest a cleaner for six months (or longer). ITC has finally tracked down a local cleaning company run by a husband and wife team. They are called Northshore Professional Cleaning.
This is a recommendation from one of their clients and ITC fan.
Okay so this may not be a glamorous gift, but a BBQ or oven cleaning gift voucher from Sparkling Ovens and BBQ's would be appreciated. Everyone hates cleaning the oven (even when the oven says self-cleaning, it still needs a clean). See some examples of their work here (they are miracle workers).
O = Optometrists
We have three optometrists in Lane Cove and they all stock a wide range of sunglasses. Why not buy a stylish pair for your loved one?
Eyes 4 You
Eyes on Lane Cove
Lane Cove Optometrists
P = Poncho
Winter is Coming!!! (Hi to all you GOT fans). Well… winter will be here eventually, and when it does every gal needs a poncho. Iris & Lin stock a large range of Ponchos (and the best thing is that he can't get the size wrong as they are one size fits all).
Q = Quiet Time
Do you want three hours quiet time when you work on a person project or your home based business? Upswing is a new concept for parents who have young kids at home .Qualified staff mind your children for 3 hours while you get things done at a workspace in the same building. Time to get productive! They have free trial & foundation member offers on at the moment.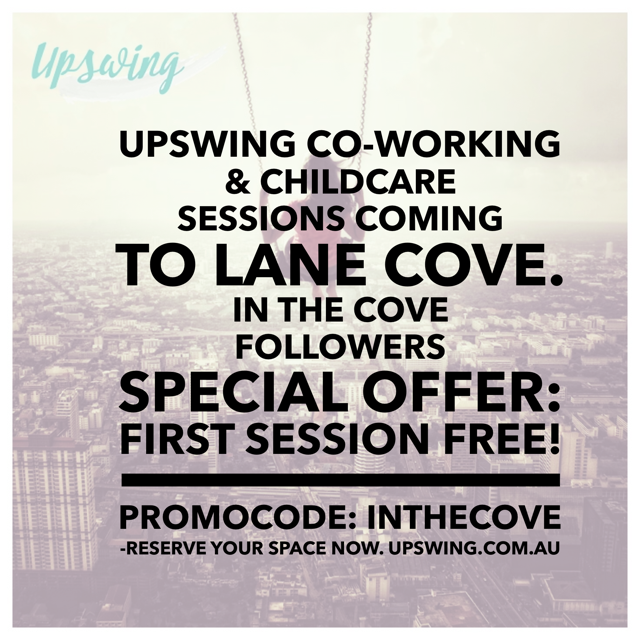 R = Reading
If you love books then a gift voucher from The Burns Bay Bookery is what you need. They have a huge range of books and book-related merchandise and fabulous mummy gifts.
S = Smile
Why not arrange a family portrait? Your partner will love to see your family's smiling faces.
Kylie grew up in Lane Cove (she even went to Birrahlee and Lane Cove Primary), She knows all the best places around our beautiful area that will be perfect for your next family portrait session. She also knows about kids – she is a Mum to two busy boys Sam and Billy and also to her little princess Sophia.
A family session will last around 1-1.5 hours. Not a lot of time for a memory that will be printed and proudly placed on your family walls. A memory that will last a lifetime.
Gift her the gift of family, with a gift voucher from Stuart Leal Photography in Lane Cove. Call 0414 551 956 or email [email protected] to arrange a gift voucher.
By the way, we spotted some beautiful picture frames in Dkor Interiors.
T = Tea Towels
We may be a bit bias (okay we are totally bias) but the best ever gift to give a mum is either the Lane Cove Tea Towel or the Book Club Agenda Tea Towel. The Lane Cove Tea Towel is available at Burns Bay Bookery and the Cake Man, and the Book Club Agenda Tea Towel is available at the Burns Bay Bookery or online at www.stylie.com.au
Did you know that there is much more to do with a tea towel, than just dry dishes – read our ingenious ideas here.
U = Ultra Sound Systems
Len Wallis Audio has something for everyone and some amazing sound systems (both large and small). For example, check out this Bluesound Pulse Flex
V = Voluptuous
If you're like ITC and have a renaissance figure, then you might be interested in a new Lane Cove business called Curvy. This is an online business run by Lane Cove Locals. Curvy sells lingerie online; specialising in harder to find sizes (D to K Cup). They are offering free collection and returns at Storage King Lane Cove (did you know that numerous lane cove businesses use Storage King Lane Cove as their office/warehouse/distribution centre?). They also sell Robyn Lawley Swimwear (from size 10 to 20). So check out their website and support a Lane Cove family.
As a special offer to ITC likers, Curvy is offering a 10% discount. Just use the promo code INTHECOVE (valid to 30 June 2016) at their checkout.
W = Workshops
Ask  your hubby, partner or significant other to book a course for you online. Here are two local course you might like.
Delicious and Nutritious Cooking Course – find out more about this class and how you can book online here.
X = Xtra Special Orchid
Stun your partner with an Xtra Special Orchid from the House of Orchids
Y = Yoga
Yoga is a great way to relax. Buy your loved one some Yoga lessons or even a gift voucher from one of our fabulous Yoga centres in Lane Cove.
Soulful Fitness
Inflow Yoga
Yogabowl
If you really want to impress your loved one, buy them a weekend away at the Yogabowl Weekend Retreat
There is something for every mum at Zjoosh. Zjoosh has a huge range of jewellery, accessories, scarves, handbags, tableware and homewares.
We recommend shopping early as last year the store was packed the Saturday before Mother's Day with Dads and Kids. Zjoosh is a Foundation Sponsor and without their support, we would not have been able to launch our website.
We have put together a Wish List for you to print out and write down your top five Lane Cove gift suggestions. Download the Mothers Day List here for printing.
Mother's Day Dining Out
Oh, and don't forget about taking your significant other/Mum/Sister/Grandma out for a meal on Mother's Day (book asap!).  Several local restaurants and cafes are having a special Mother's Day menu, for example:
Hayworth (at the Lane Cove Country Club)
Mothers Day is May 8th, and Hayworth has roast dinner available for lunch and for dinner, and scones for afternoon tea. They are taking bookings, and dinner that night includes toe tapping entertainment with Jo Cunningham.
Lunch is two courses and $35.00, Dinner is two courses and includes a small cover charge $40.00 (to cover the cost of the musicians – cover charge is not applied to children's meals). Scones on the terrace, $10 per person for a pot of tea and a Scone, Jam & Cream, available from 2pm till 4.30pm.
There is plenty of free parking, a beautiful lush green to gaze over, and not too many stairs. Come and see your local secret, we bet you'll love it! Details here
Stain Lane Cove has a Mother's Day Menu leading up to Mother's Day (Thursday to Saturday) and then they have their fabulous brunch on Sunday morning.  Find out more details here.
Lodge has Mother's Day all worked out for you – find out more here.
Do you have a local issue you would like help with? ITC is here to help just email us at [email protected]
You can subscribe to our newsletter by filling out the form at the bottom of our homepage. Our newsletter is sent out every Wednesday Night at 7.30pm and includes details of Lane Cove Events for the next seven days or so, and articles you may have missed during the previous week.