Google has just released its annual list of Australia's most searched terms in 2017. If you are interested, the answers are here and include the blatantly obvious, the big events, the strange and well just weird.  Not surprisingly Fidget Spinners were one of the most searched for topics in 2017.  If you saw the frenzy to buy them at places like Kidstuff and Hot Dollar you would agree that they were a talking point.
Anything Google can do, ITC can do as well!! ITC has put together Lane Cove's most searched topics on In the Cove for 2017.
Top Category Searches
Lane Cove Event: Indian Bazaar. Last year it was the Lane Cove Village Fair.
Lane Cove Sporting or Community Event: Lane Cove Fun Run
Lane Cove Park/Playground: Hughes Park Lane Cove
Lane Cove Business (searched in our business directory) Carlile Swimming
Lane Cove Restaurant (searched in our business directory): Mowbray Eatery and Cafe Geo
Lane Cove Service Providers (searched in our business directory): Home Maintenance.  The second most searched category was Yoga and Pilates.
Lane Cove Education Provider (searched in our business directory): Kumon
Lane Cove Attraction: Carisbrook Historic House
Lane Cove Government/Community: Justices of the Peace
Most Read Articles
Hate Crime in Lane Cove
New Bus Timetables Released
Meet the Candidates Running for Election 
Lane Cove 2016 Census
Snake Sightings In Lane Cove
Update on Lane Cove Break and Enters
New Park in Lane Cove North
Thank You
Thank you for supporting In the Cove.  Our website averages just over 36 000 page views a month (not bad when you consider that the population of Lane Cove is around 36 000). We are so thankful for your support and look forward to being of assistance in 2017.
ITC would like to thank our website administrator Sue for all her hard work (she puts in hours responding to your Emails, PM and works many more hours than ITC can afford to pay). Thank you, Sue you're truly wonderful.  Sue has decided its time to move on and explore other options. We will miss you, Sue.  We would like to welcome Alex to the team and look forward to working with her this year.  We are also looking for a part-time advertising manager.  If you know anyone with sales experience please tell them about this position.
We would also like to thank all our sponsors and business directory members. ITC does not receive any funding from government sources. Some people think ITC is part of the Lane Cove Council. We are not!! We would never seek a grant from the LCC, as we like to remain independent with the ability to put the LCC under the microscope. However, the LCC does provide a great deal of information to ITC (particularly on local events) and is now supporting ITC by advertising their events on ITC.  We thank them for this advertising but assure you that this is no way impacts ITC's ability to remain independent.
Our main funding is from local businesses who subscribe to our Business Directory or sponsor ITC. Many of those businesses have told us that they do not even care if they receive one customer inquiry from the business directory, they just want to support our community work. This unwavering support allows us to promote local charity, community and sporting events and clubs. So next time you see an ITC sponsor please thank them (or buy something from them).
How You Can Help ITC and our Community Work
ITC is looking forward to 2018 and to providing even more timely and relevant information to Lane Cove.
Many people still think ITC is only available on Facebook. If you have a friend that wants to be kept updated but is not on Facebook, they can subscribe to our newsletter or visit our website.
ITC is a hyperlocal site. After researching hyperlocal sites all around the world and visiting with the Centre for Community Journalism in Cardiff, ITC has discovered some very interesting hyperlocal trends.
Many hyperlocal sites like ITC fold after five years. This is due to burnout and lack of funds. Hyperlocal sites that survive and flourish are the ones that accept both advertising and membership subscriptions. ITC has introduced a membership program to make ITC even better and to allow us to increase our staff and resources. Membership is also in response to the many people who have thanked ITC and asked how they can help support our community work.
All it costs is a one-off subscription fee of $50. In addition to a warm and fuzzy feeling, you'll also get this stuff:
DEALS & DISCOUNTS
Both big and small businesses approach us with exclusive offers that we will pass along to ITC members via a members' only monthly newsletter.
MEMBER MEETUPS
Super casual meetups (think happy hour) in which we can nerd out about Lane Cove news and the ITC team can get your feedback on what we can do better to serve you.
SOFT T-SHIRT or Lane Cove/Riverview/Northwood/Longueville Tea Towel
In the Cove #Roving Reporter T-shirt (allow 30 days for delivery). This is only available to ITC members.  If you don't want a T-shirt but would prefer a Lane Cove Tea Towel that's not a problem. Just place your membership order and then email us and tell us you want to swap out the T-shirt for a Tea Towel.
OTHER SURPRISES
We will look for other ways to surprise and delight our members.
In the Cove will continue to be free and accessible to all our followers and we thank every one of you. We appreciate that not all our followers will become members, and that's okay! That said, we do believe it's important to develop a deeper relationship with those that find value in what we do. If you would like to apply for an ITC membership just click here.
If you don't want a T-shirt but would prefer a Lane Cove Tea Towel that's not a problem. Just place your membership order and then email us and tell us you want to swap out the T-shirt for a Tea Towel.
ITC's Platinum Sponsors
Thank you for your support –  Happy Lane Cove New Year!!! Remember What Happens in Lane Cove Stays in Lane Cove.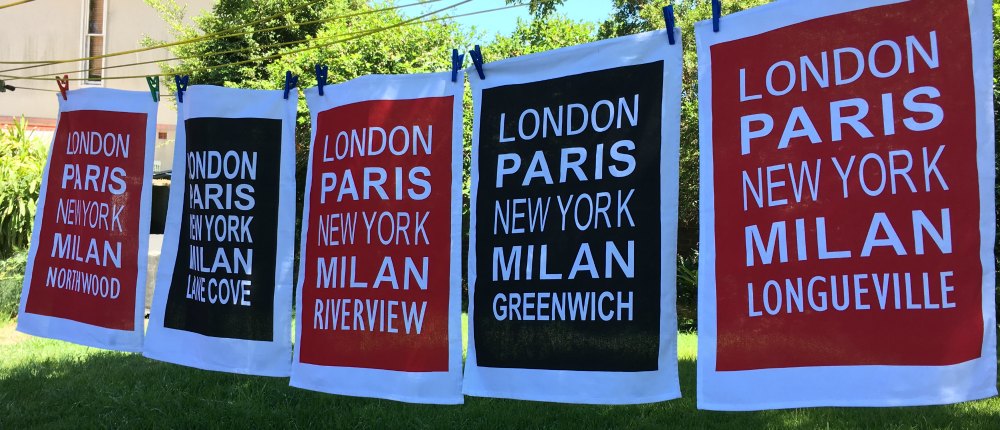 ---
Do you have a local issue you would like help with? ITC is here to help just email us at [email protected]